Folk Magik Presents
THE MURLOCS with Shannon Lay
Fri
November 25, 2022
( Doors:

8:00 pm

)
SHOW:
9:00 pm
PST
Star Theater
13 NW Sixth Avenue, Portland, OR
Ages 21 and Up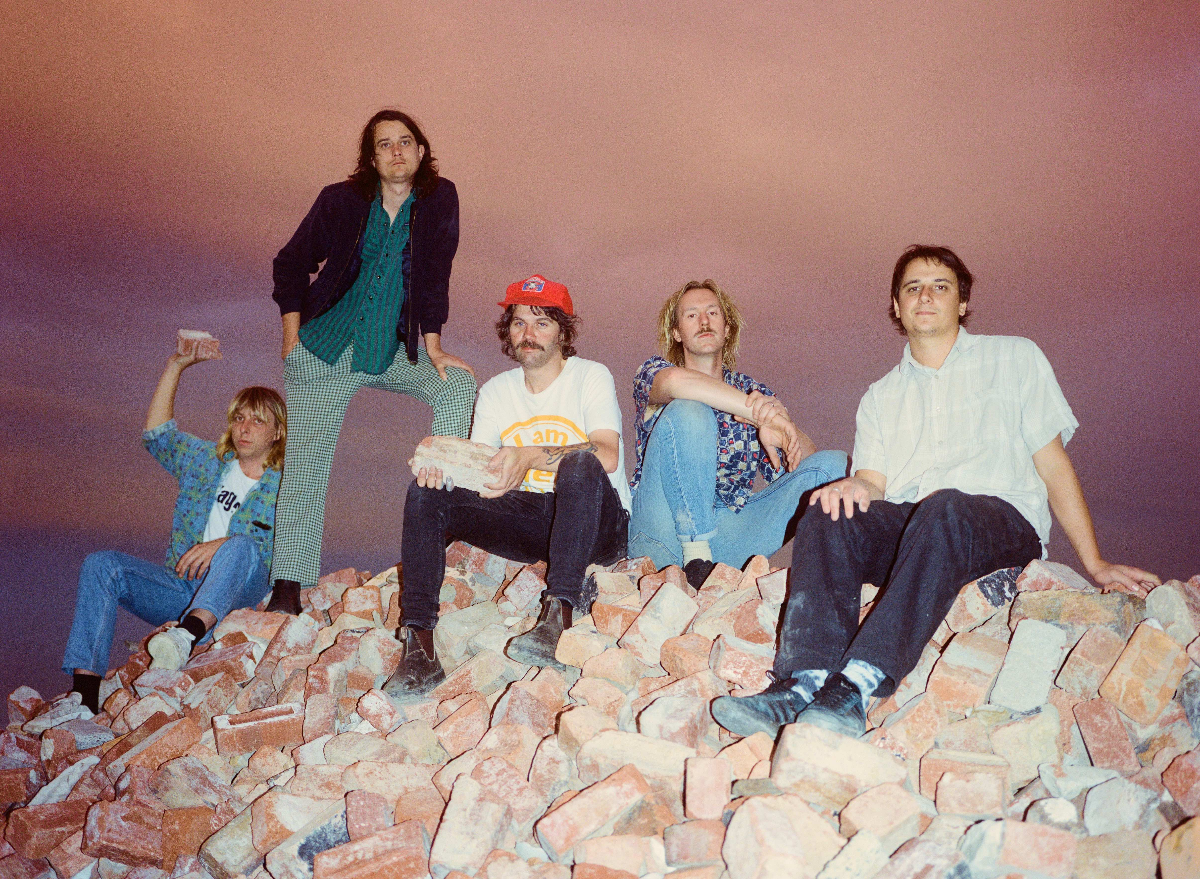 The Murlocs with Shannon Lay
$24.00
Doors: 8:00pm // Show: 9:00pm // Standing Room Only // Ages 21+.
The Murlocs with Shannon Lay.

The Murlocs
With their lineup including two members of the globally beloved King Gizzard & The Lizard Wizard (Kenny-Smith and Craig), The Murlocs recorded at Button Pushers Studio in Melbourne with producer Tim Dunn, dreaming up a prismatic sound that pinballs from sunshine-pop to blues-punk to wide-eyed psychedelia. Naming John Lennon/Plastic Ono Band and Harry Nilsson's Lennon-produced Pussy Cats among their key reference points, the band adorned their songs with many unexpected details: woozy Wurlitzer melodies, Brian May-esque guitar harmonies, playful atmospheric elements like the whoosh of summer rain, caught by a microphone dragged into the street mid-storm. The result is an album both exuberant and heavy-hearted, a dynamic that wholly fulfills Kenny-Smith's mission of "always aspiring to write songs that have a bit of twisted positivity to them."
A lifelong musician, Kenny-Smith makes for a masterful narrator, endlessly revealing his gift for inhabiting the inner worlds of others. On the album-opening "Francesca," he turns the lens to his mother and sweetly celebrates her joie de vivre, gently alluding to past struggles with depression. "'Francesca' is my mother's middle name," Kenny-Smith explains. "She has such an energetic aura of love that comes with compelling conviction. Her larger-than-life personality and attitude revolves around a sometimes-unworldly way of living in the moment." Sparked from a demo brought in by Karmouche, "Francesca" kicks off with the rev of a car engine and roar of harmonica, supplying a shot of pure joy that fully captures the sensation of "driving down the coast with the convertible roof down" (as Kenny-Smith describes the song's inciting image).
Now in their tenth year as a band, The Murlocs formed as teenagers on Victoria's Surf Coast, first covering Ray Charles and Creedence Clearwater Revival songs and quickly moving on to writing their own material. After cutting their teeth playing a local pub called the National Hotel—"We'd get up and smash at a few chords, just to have fun and see what happened," Kenny-Smith recalls—the band made their debut with a self-titled EP in 2012, then released their debut album Loopholes in 2014. Through the years they've taken the stage at major festivals like Splendour In The Grass and supported such acts as Pixies, Stephen Malkmus and The Jicks, Ty Segall, and Thee Oh Sees, all while moonlighting in a number of other bands (Karmouche is the frontman for Crepes, Blach is the frontman for Beans, and Shortal plays guitar in ORB). "Everyone's always busy, but Murlocs is definitely its own beast," says Kenny-Smith. "We're all great friends, and the band is a perfect excuse to hang out and make music together."

Shannon Lay : https://www.shannonlay.com/
The Murlocs
The Murlocs are extremely excited to announce that they will be returning to Europe in February 2019!
The band have been steadily working on a new record in between Ambrose & Cookies touring commitments with King Gizz.
Expect new material, a new show and a whole heaps of boogy. Uncle Murl lives on.