Soul'd Out presents
Balkan Bump
with
Sat
November 6, 2021
( Doors:

8:00 pm

)
SHOW:
9:00 pm
PDT
Star Theater
13 NW Sixth Avenue, Portland, OR
Ages 21 and Up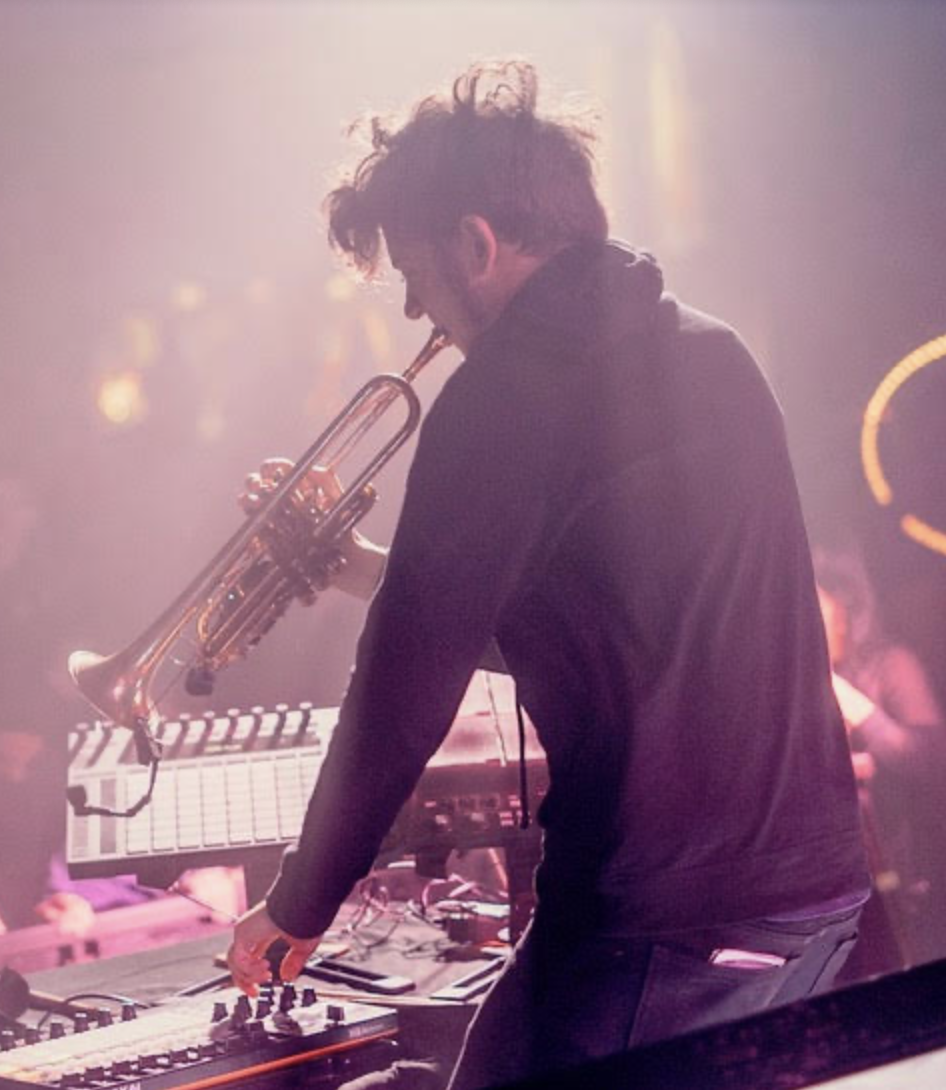 Balkan Bump is the newest project from trumpet player, producer and ethnomusicologist Will Magid and is a fusion of live instruments, world influences and lush electronic production. His releases flaunt experience as an instrumentalist and arranger, fusing energetic Balkan brass with heavy electronic production and hip-hop influences.

Balkan Bump debuted with the single "Aymo" alongside superstar collaborators Gramatik and Talib Kweli. Gramatik quickly championed the new project; unveiling Balkan Bump's live show on his Re:Coil Tour and releasing Balkan Bump's debut EP on his Lowtemp label imprint in 2018. Balkan Bump then blossomed to international audiences, performing at Coachella, Bonnaroo, Lightning In A Bottle and Electric Forest, and releasing collaborations with CloZee, Beats Antique, The Gift Of Gab, The Geek x Vrv, Fakear, and more.

Balkan Bump's latest EP NFTrees (out Aug 8) ft. the new single "Sleepless" is an NFT release which Will explains here: "The music industry needs to change! A few months ago I sold one of my songs as an NFT. It was an exciting new adventure, but something about it didn't feel quite right. It felt so intangible, and there was a lot of concern about the environmental impact from crypto currencies. So I created NFTrees (Nitrogen Fixing Trees). With this project I'm not only reducing the environmental impact from the blockchain (geek alert), but I'll also offset all of Balkan Bump's touring carbon footprint. All sales of NFTrees will go towards carbon credits that will help me reach carbon neutrality for the tour!"

Follow Balkan Bump on his socials for all the developing info on NFTrees.
Balkan Bump
Balkan Bump is the newest project from trumpet player, producer and ethnomusicologist Will Magid.

Balkan Bump debuted with the single "Aymo" alongside superstar collaborators Gramatik and Talib Kweli. Gramatik quickly championed the new project; unveiling Balkan Bump's live show on his Re:Coil Tour and releasing Balkan Bump's debut EP on his Lowtemp label imprint in 2018. Balkan Bump then blossomed to international audiences, performing at Coachella, Bonnaroo, Lightning In A Bottle and Electric Forest, and releasing collaborations with CloZee, Beats Antique, The Gift Of Gab, The Geek x Vrv, Fakear, and more.

Balkan Bump is a fusion of live instruments, world influences and lush electronic production. His releases flaunt experience as an instrumentalist and arranger, fusing energetic Balkan brass with heavy electronic production and hip-hop influences all which can be heard on his recent album Osmanity and the Osmanity Remixes