Kingbanana Presents:
PLINI with Sungazer & Jakub Zytecki
Mon
May 1, 2023
( Doors:

6:00 pm

)
SHOW:
7:00 pm
PDT
Star Theater
13 NW Sixth Avenue, Portland, OR
Ages 21 and Up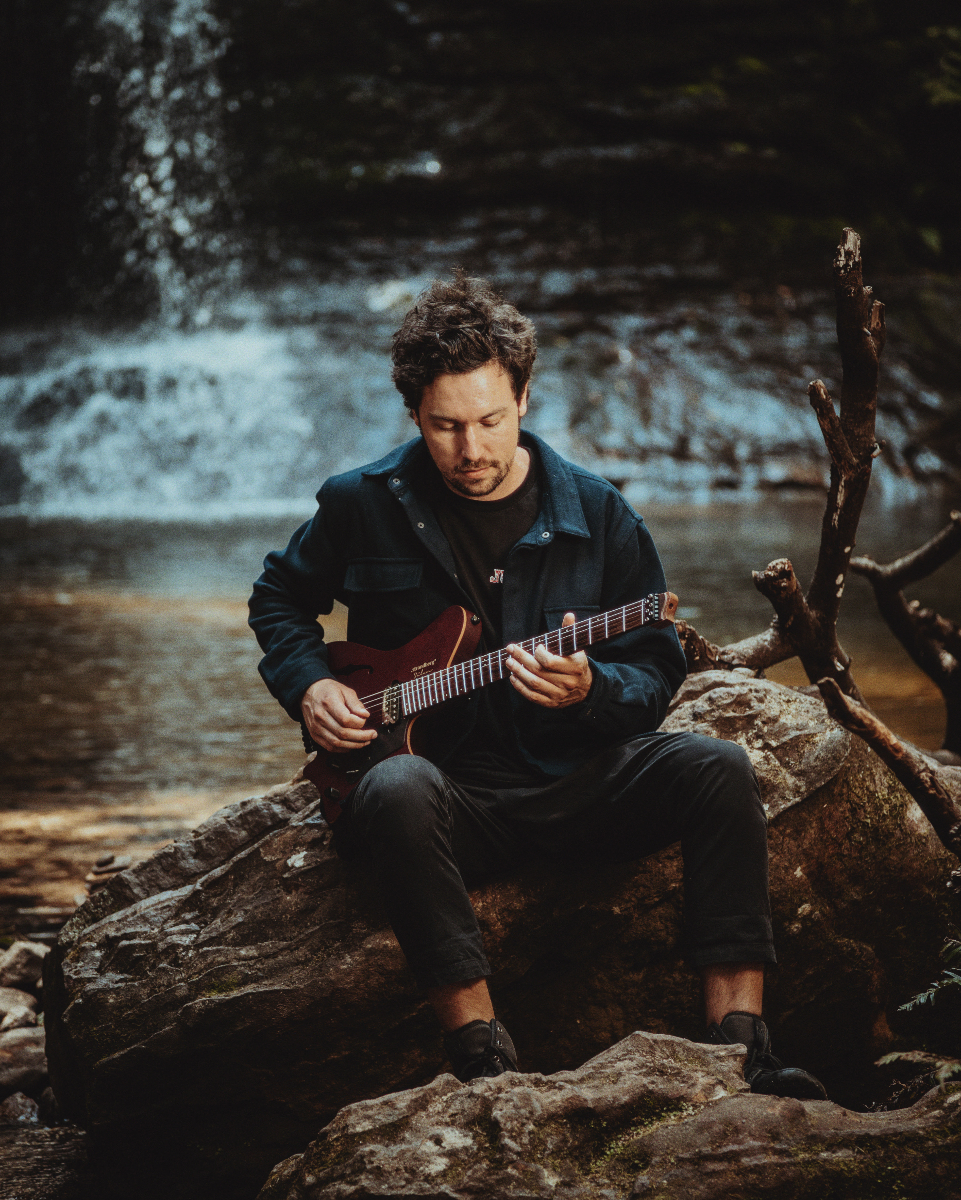 2022 BioPLINI is an independent solo artist from Sydney, Australia. He composes,plays guitar, records, produces and manages his unique brand ofinstrumental progressive rock all from a home studio.His critically-acclaimed debut album "HANDMADE CITIES" was voted #5 inGuitar World Magazine's "20 best guitar albums of the decade," anddescribed by STEVE VAI as "one of the finest, forward thinking, melodic,rhythmically and harmonically deep, evolution of rock/metal instrumentalguitar records I have ever heard." Routinely mentioned in "best guitarist" lists,PLINI was named #4 in the "Top 10 best prog guitarists in the world today" byMusic Radar in early 2020. His latest album "IMPULSE VOICES" wasrecorded and released in late 2020 during the uncertainty of the pandemicand received a multitude of rave reviews, and has already been streamedmillions of times.Over the last few years, PLINI has toured the world supporting bands likeANIMALS AS LEADERS, PERIPHERY, TESSERACT and INTERVALS, aswell as playing festivals and headlining his own tours all over North America,Europe, Australia, Asia and India. In 2018, PLINI was the first instrumentalact ever to play the legendary Download Festival in the UK.Post-pandemic, PLINI sprang back into action, with back-to-back sold outheadline tours of Australia, India and Scandinavia, festival appearances inAustralia, UK, Germany and Portugal, and performing in some of Australia'sfinest theatres supporting NORTHLANE. 2023 will see PLINI and hisimpeccable live collective embark on their biggest headline tours yet, ofAustralia, New Zealand, UK, Europe and North America.PLINI was also a special guest instructor at "Vai Academy" in 2019, alongsideSTEVE VAI, JOE SATRIANI and DEVIN TOWNSEND, and despite beingentirely self-taught, he has been invited to give masterclasses at some of themost prestigious contemporary music colleges in the world, including BerkleeCollege of Music, Musician's Institute (USA), BIMM (UK), and JMC Academy(Australia).PLINI has a signature guitar with Strandberg Guitars, signature guitar ampsoftware with Neural DSP, and endorsement deals with Yahama Music,Dunlop, D'Addario and Fractal Audio.
Sungazer
Sungazer is an international Future Jazz duo featuring YouTuber / bassist Adam Neely and drummer Shawn Crowder.
Originally formed in Brooklyn, NY in July of 2014, Sungazer has brought their unique blend of hard-hitting Jazz Fusion, 8-bit, Progressive Rock and EDM to audiences in the U.S. and Europe. Sungazer explores the human element of improvisation within the context of modern electronic music. Exciting, hard-hitting, and never predictable, Sungazer creates music aimed squarely ahead into the 21st century. They released their sophomore EP entitled Sungazer, Vol. 2 in 2019.
On October 11, 2021 they released their debut full-length album, Perihelion. The long-awaited debut LP explores time and the liminal spaces between jazz improvisation and modern electronic music aesthetics. The album was co-produced and mixed by Simon Grove (Plini, Protest The Hero, Intervals) and features an eclectic cast of guest musicians including Joshua de la Victoria, Hannah Sumner, Jae Soto, Tom Monda (Thank You Scientist), Shubh Saran, Jared Yee, Christian Li, Zac Zinger, Brian Plautz (Aberdeen), Brian Krock (Big Heart Machine) and the Resonance Collective.