Soundcontrol PDX Presents
LITURGY with Big Brave & Jenny Haniver
Sun
June 25, 2023
( Doors:

6:00 pm

)
SHOW:
6:15 pm
PDT
Star Theater
13 NW Sixth Avenue, Portland, OR
Ages 21 and Up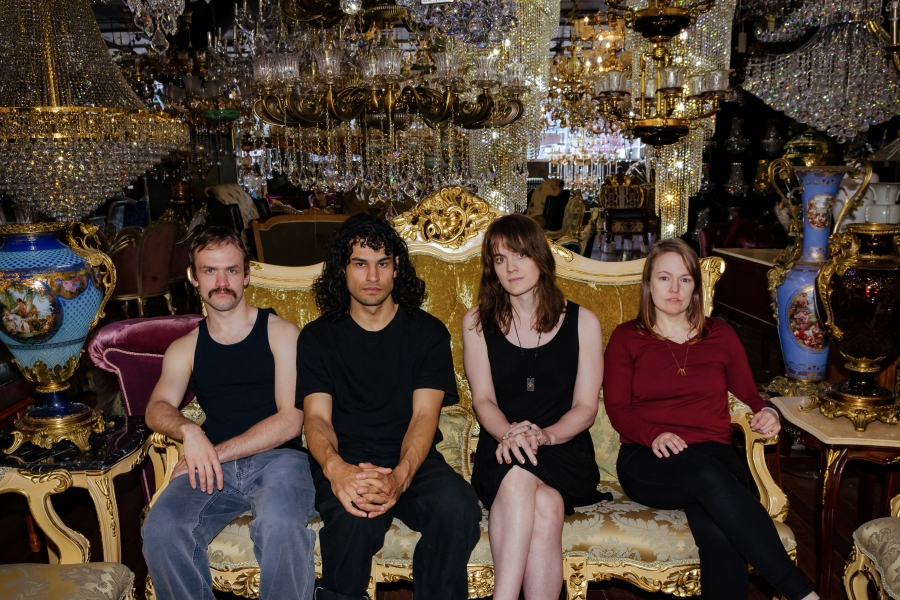 Liturgy transcends the traditional parameters of what constitutes a rock band. Founded by Haela Ravenna Hunt- Hendrix, Liturgy is a part of a shared discipline of
composition, art, and philosophy that thrives on exploring the spaces between. As an
ever-evolving practice Hunt-Hendrix has incorporated elements of black metal, art rock, opera, and trap production into the musical language of Liturgy while engaging with transcendental, theological and eschatological theory through lectures series' and art installations. A profound sense of yearning and emotional depth weaves through the Liturgy's dense layers and anchors the project's increasingly complex and innovative work. New album 93696 is the purest synthesis of the diversity of Liturgy, a sprawling and monumental double album exploring religion, cosmic love, the feminine, and metamorphosis while manifesting the ecstatic with breathtaking grandeur.

93696 is a number derived from the religions of Christianity and Thelema, a
numerological representation of heaven, or a new eon for civilization. Hunt-Hendrix
composed the album as an exploration of eschatological possibility divided by the four "laws" that govern her own interpretation of heaven, "Haelegen": Sovereignty,
Hierarchy, Emancipation, and Individuation. These laws constitute the four movements of 93696 which act as dramas all their own within the framework of the record. Throughout the movements Hunt- Hendrix invokes the album's myriad of personal and conceptual themes through the ensemble's sheer force of sound, her will and intent blossoming from each bombarding gale. Hunt-Hendrix's keening voice sows passionate crescendos and imagist poetry into the elaborate arrangements. The meticulously crafted and nuanced compositions flex and stretch dexterously, bounding with an incalculable momentum that contorts and stutters at lightning speed. Hunt-Hendrix notes on the album's recording process: "We recorded it to tape in a much more live way than usual, aiming to make it sound more punk-meets-classical than metal, which is the usual recording style reference for us."

The music of Liturgy is in a constant state of searching. In pursuit of larger truths, be
they philosophical or personal, Ravenna Hunt-Hendrix and her band imbue their music with a sense of urgency and ceaseless longing. 93696 reflects the awe of the
unknowable and celebrates what revelations and mysteries lie ahead.