Star Theater & Soul'd Out Present:
MISTA CHIEF & RISING BUFFALO TRIBE with Savelle The Native, Burial Ground Society
Fri
January 27, 2023
( Doors:

8:00 pm

)
SHOW:
9:00 pm
PST
Star Theater
13 NW Sixth Avenue, Portland, OR
Ages 21 and Up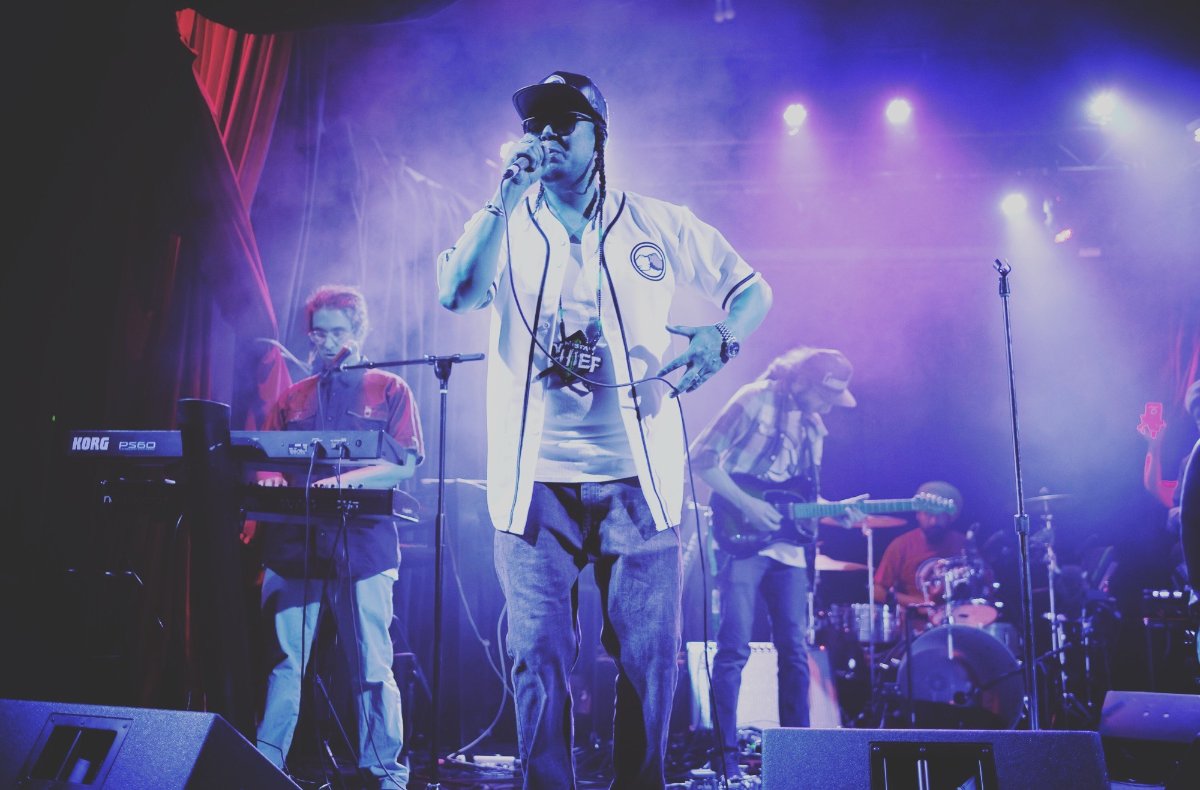 Mista Chief & Rising Buffalo Tribe with Savelle Tha Native
$12.00
Doors: 8:00pm, Show: 9:00pm. Ages 21+.
Mista Chief & Rising Buffalo Tribe, with Savelle Tha Native, Burial Ground Society, Dre Z, Foreshadow.

This Venue is proud to participate in the 2023 2nd Annual Portland Music Month. This ticket includes a donation to MusicOregon's Echo Fund, which provides creative project grants for local independent musicians. Your check-in at the show will also enter you in a sweepstakes to win prizes!


Rising Buffalo Tribe
This 7 piece band features heavy drum and bass, tight rhythms, and a powerful horn section. Accompanied by a soulful tenor voice that inspires healing, awakening, and discipline. Creating music with deep dubs and explosive highs.This full bodied sound creates a universal atmosphere that reaches the essence and core of roots reggae music.
So fans of the 70's reggae legends and of contemporary likes of Groundation, Midnite, Abya Yala, Cultura Profetica, John Brown's Body bands that take this foundation to new heights will find this band refreshing and universal. Words from Chief Vigs. Review & Interview by Barney Murnin (Get Down Jones).