Biamp Portland Jazz Fest, Presented by PDX Jazz:
KIEFER + OMARI JAZZ
Sat
February 25, 2023
( Doors:

8:00 pm

)
SHOW:
9:00 pm
PST
Star Theater
13 NW Sixth Avenue, Portland, OR
Ages 21 and Up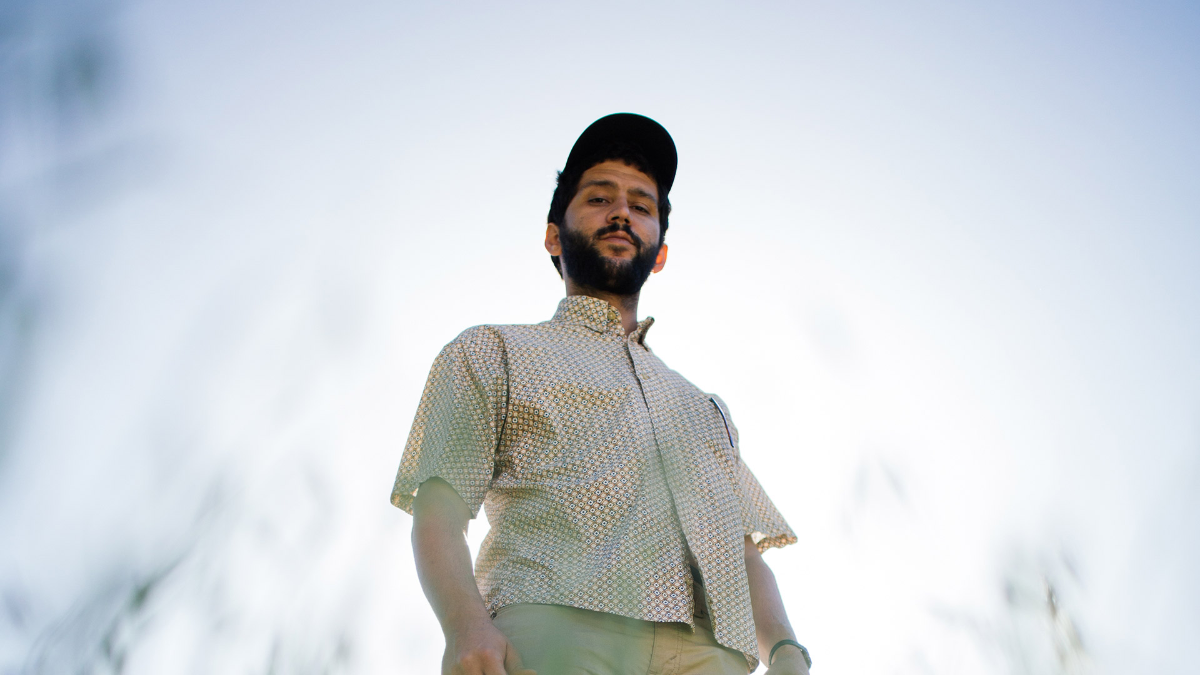 Kiefer + special guests
$30.00
BIAMP Portland Jazz Festival, Presented by PDX Jazz, Prodly Welcomes:
KIEFER with special guests
Doors: 8:00pm // Show: 9:00pm // Ages 21+.
PDX Jazz Members: Onsale is 10/28 @ 10am, with code.
Public: Onsale is 11/4 @ 10am
IG: @kiefdaddysupreme
--- A soulful jazz keyboardist and producer,
Kiefer Shackelford, aka Kiefer,
has earned praise for his cross-genre, hip-hop-influenced aesthetic. Based in Los Angeles, he emerged in 2017 with his independent debut, Kickinit Alone. The album found him embracing a hip-hop and R&B vibe that eschewed samples in favor of nuanced jazz harmonies and improvisation. His sophomore effort, Happysad, appeared in 2018 and was followed by the seven-track Superbloom EP in 2019. Between Days arrived in 2021.
Born in 1992 in San Diego, Kiefer started playing piano around age six, and was first introduced to jazz by his father. Growing up, he took classical and jazz lessons, and by his teens was an adept soloist. Also as a teenager, he began experimenting with producing his own computer-based hip-hop and electronic beats. After high school, he honed his jazz skills studying at UCLA, where he was mentored by legendary jazz guitarist Kenny Burrell, as well as flutist James Newton and pianist Tamir Hendelman. Although jazz was his focus, it was during college that he began experimenting by mixing jazz composition and live improvisation with programmed electronic beats, creating the distinctive, cross-pollinated sound that he showcased on his debut album. He also did work with Abe Laboriel, Gabriel Castellanos, and Rob Thorsen.
Kiefer signed with
Stones Throw Records
and delivered his sophomore album, 2018's Happysad, which included the single "What a Day." The Bridges and Superbloom EPs followed in 2019 and found him further expanding his sound, utilizing various analog synths, and adopting an even more compositional approach to his songwriting. 2021's Between Days, his third long-player, found him in the company of several producers including the Kount, 10.4 ROG, Lakey Inspired, and jazz trumpeter Theo Croker.
OMARI JAZZ
"Omari Jazz is a producer/composer based in Portland, Oregon. His 2020 record 'Dream Child' was described by Bandcamp as "one of the most immersive beat tapes in recent memory". Omari's short film with Leah R. Brown, "Dream Child" was featured in several sci-fi/horror film festivals, won Best Experimental honors from the Brooklyn Film Festival on 2022. His latest musical offerings include a hypnotic remix of Australian band Hiatus Kaiyote's "All The Words We Don't Say" from their "Mood Variant (The Remixes)" album released on Brainfeeder Records last year.
Over the years Omari's shared the stage with artists like MNDSGN, Teebs, Samiyam, Ross From Friends, Telefon Tel Aviv, Sons of Kemet, Kassa Overall and many others."
Kiefer
On 5 April, LA-based jazz pianist and beat maker, Kiefer, will release Bridges, the follow-up to his first Stones Throw release Happysad (2018) and debut LP Kickinit Alone (Leaving Records, 2017).

Kiefer's soulful beat music has won fans at Pitchfork, Bandcamp and the BBC, as well as hip-hop stars Dr Dre and Anderson .Paak. Last summer, Kiefer toured the US, Asia, Europe and co-produced "Smile / Petty" from .Paak's acclaimed album 'Oxnard." A fixture in Mndsgn's live setup, Kiefer has also made beats with Kaytranada, and played with Terrace Martin, Moses Sumney, among others.

Kiefer is a keyboardist first and foremost, taught to play the blues by his father practically before he could walk. He started producing his own beats at around age twelve, and eventually went on to study under renowned jazz guitarist Kenny Burrell at UCLA's Jazz Studies program. There, he started to toy with the synergy between the jazz piano he studied and the beats he created outside of school. While his peers performed over live instrumentation, Kiefer produced electronic beats completely free from sampled melodic material or drum breaks.

While Bridges remains true to his jazz and hip-hop roots, the release between full-lengths was an opportunity to take his sound in new directions. "My dad always told me any time you work on something, make it better than last time," he says, "I want to approach things in a new and updated way."

No longer driven solely by Kiefer's signature piano, several songs on Bridges incorporate new instruments, including a range of analogue synths. They also display a renewed emphasis on arrangements. Steering away from the improvisatory, beat-tape styles of songs on Kickinit Alone and Happysad, Kiefer focused on a structured approach to composition and more intricately orchestrated moments, giving the title its second meaning — the musical bridge.

Kiefer will take this new material on the road throughout 2019 backed by a team of A-list jazz musicians including Jonah Levine (trombone, keys), Sam Gendel (alto), Andy McCauley (bass), and Will Logan (drums). The dates include a US leg in April followed by Kiefer's first solo European headlining tour in May.

Put simply, Kiefer hopes his music and live shows can help inspire joy. "It's comforting to see someone who is truly dedicated to making beautiful stuff," he says, "I want people to see someone genuinely pour their heart into something.