Star Theater Presents
JERRY JOSEPH & THE JACKMORMONS with TRUJILLO
Fri
December 30, 2022
( Doors:

8:00 pm

)
SHOW:
9:00 pm
PST
Star Theater
13 NW Sixth Avenue, Portland, OR
Ages 21 and Up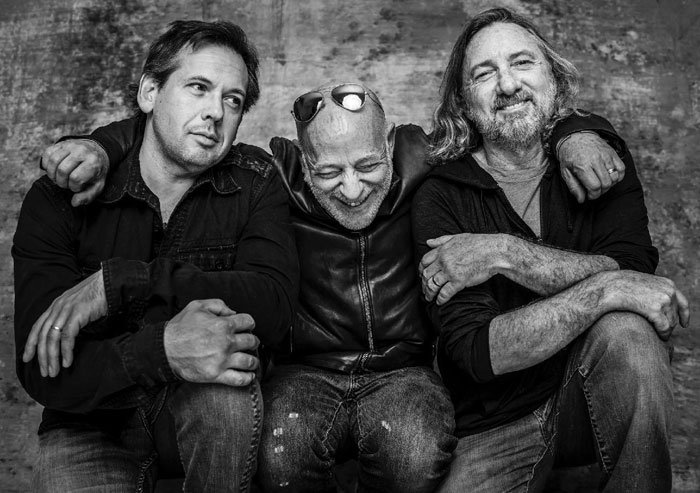 Jerry Joseph & The Jackmormons with Trujillo
$25.00 - $50.00
Doors: 8:00pm // Show: 9:00pm // Ages 21+.
Jerry Joseph & The Jackmormons with Trujillo

Jerry Joseph is a musician who lives in Portland Oregon, but he's often gone. He's been inducted into the Oregon Music Hall of Fame but is still rather obscure to a lot of people. He plays well over 150 shows a year in the usual places. Across America. Sometimes in Europe, Mexico, and Central America. Then there's these other places he plays—Lebanon, Israel, Kurdish Iraq, India, and Afghanistan. All over the Middle East, often in war zones and refugee camps.
In addition to his touring, Jerry has set up a non-profit called Nomad Music Foundation that acts as a sort of School of Rock for displaced teenagers in areas of conflict. So far, he has taken guitars and taught lessons in camps in Kabul, Afghanistan, and Sulaymaniyah and Dahuk, both in Kurdish Iraq. These life-changing missions have been written up in Rolling Stone, Relix, and PBS News Hour.
Oh yeah, and he's really fucking great.
A triple threat—someone who works at the highest levels as a songwriter, singer, and player. Jason Isbell, who kinda personifies such, recently tweeted about triple threats and listed Jerry Joseph (along with Richard Thompson and St. Vincent) among the greatest examples of that phenomenon.
Most likely, if you know who Jerry is, you agree, but there's also a big chance that you don't. His talent, drive, work ethic, amazing body of work, and flat out badass-ness make him one of the most underrated and tragically overlooked artists alive today. He deserves better, and I'm hoping to help shine a light on who and what Jerry Joseph is and why you should listen to what he's doing and saying.
Jerry Joseph and the Jackmormons
Joseph is a prolific and accomplished songwriter, writing hits for Widespread Panic and releasing 30 albums in his 30+ year career; as a solo artist, with the Jackmormons, supergroup Stockholm Syndrome, his burning two-piece The Denmark Veseys, or originally, with his beloved 80s cult band, Little Women.

Joseph is also a relentless live performer, playing over 150 shows a year across the globe. He has toured with Vic Chesnutt, Chris Whitley and Walter Salas-Humara, among others. His recent musical travels include a stint volunteering as a rock school music teacher in Kabul, Afghanistan; touring Costa Rica's Pacific Coast with the Jackmormons; and solo tours in Ireland, England and France as well as performances in Nicaragua, Thailand, Cambodia, Vietnam, Malaysia, Nepal, Lebanon, Germany, Czech Republic, Switzerland, Norway, Netherlands, Spain, Italy, Sweden, Denmark, Brussels, Czech Republic, Iceland, Mexico, and Israel. Over the years, Joseph and his Jackmormons have shown a penchant for picking a spot on a map, taking over a town, and putting on a festival. Last year, Jerry Joseph and the Jackmormons released a live concert DVD, Nicaragua, recorded over three nights just outside of Rivas, Nicaragua.

Joseph was inducted into the Oregon Music Hall of Fame in October 2015. He will be touring in Mexico, Australia and New Zealand this Winter and Spring in addition to the States.
TRUJILLO
Freddy Trujillo is a singer/songwriter/bassist who hails from Simi Valley, CA. He grew up in a highly musical family. Fred Sr. sang and played guitar in various groups, including The Beethovens, an all-chicano beat combo who gigged all over the southland during the great garage-rock boom of the mid-1960's. Sister A'me Loraine scored two top ten dance hits in the early 90's. Freddy himself played with Pat Smear (Nirvana, Germs) and many other local L.A. acts during the explosion of punk/alternative music that hit L.A. in the '80's/'90's. Freddy soon re-located to Portland, Oregon and released his acclaimed debut solo record Hawks & Highways, which dealt with the intertwining of Native American and Chicano experiences in rock & roll form. He has since been a sought-after player on the ever-burgeoning Portland scene, having formed the well-respected (yet short-lived) Chicano-rock ensemble Caguama and, most recently, joined both Richmond Fontaine and Fernando. On the heels of all this comes Freddy's newest offering Amexica, released under the moniker Trujillo. Amexica is nothing less than the sum-total of all dues paid: having played every possible type of venue, crafted every type of song, and immersed himself in the study of his Mexican heritage. Produced by Luther Russell, Amexica is a kaleidascopic romp through Freddy's own colorful history, with nods to musical heros such as Freddy Fender, Flaco Jimenez and Doug Sahm, as well as odes to fallen friends, personal relationships and his own beloved children. In fact, family is a major theme of Amexica, with guests on the record including his father, sister and his nephew Casper Indrizzo, himself the front-man of up-and-coming psych-rockers Fever The Ghost. Amexica is a sonic journey to "Aztlan", a new yardstick for psychedelic Chicano-rock.Amexica is--in Freddy's words--The New Brown Soul.