Soul'd Out Presents
PAPADOSIO & MARVEL YEARS
Sat
October 8, 2022
( Doors:

8:00 pm

)
SHOW:
9:00 pm
PDT
Star Theater
13 NW Sixth Avenue, Portland, OR
Ages 21 and Up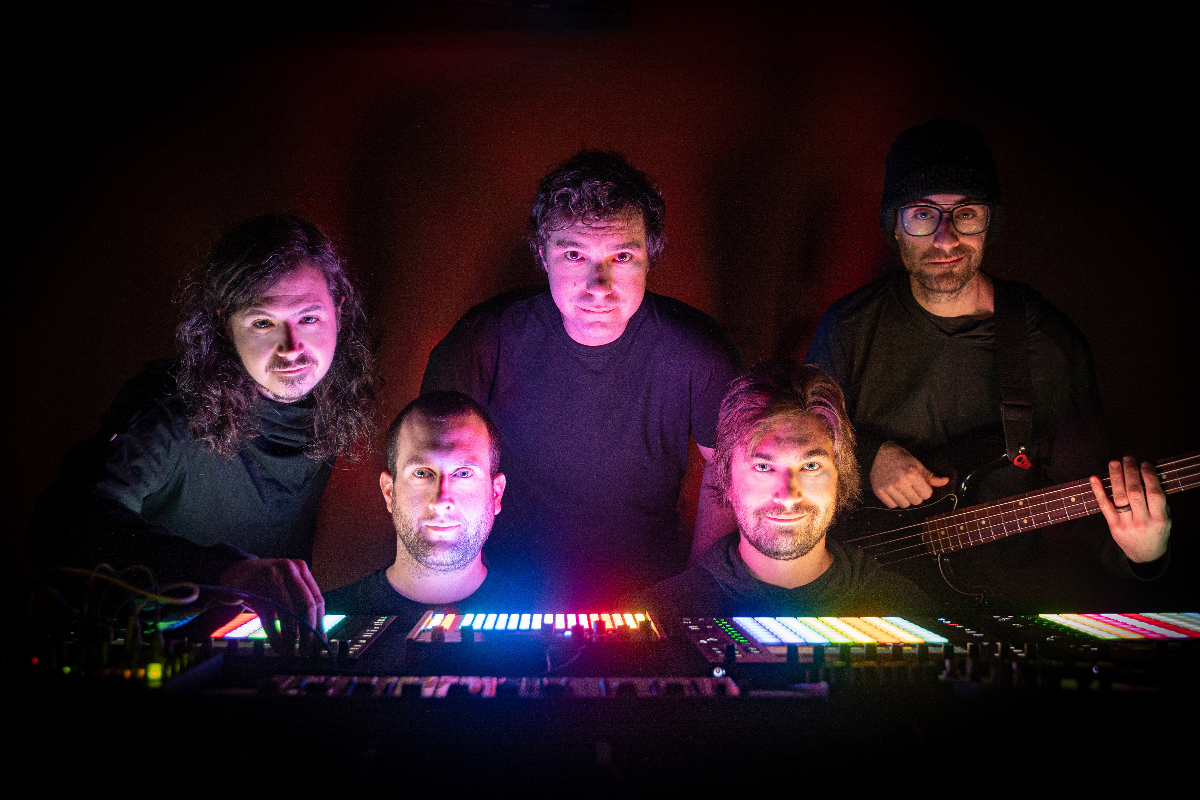 Papadosio with Marvel Years
$25.00
Soul'd Out Presents: Papadosio with Marvel Years.
Doors: 8:00pm // Show: 9:00pm // Ages 21+.

Papadosio
Deftly navigating the confluence of prog rock, livetronica, jazz, & jam, Papadosio's appeal as a crossover act has amassed a rabid fan base across North America. Thanks to a steady stream of innovative albums, they've seen a decade and a half of consistent touring with hundreds of live recordings at the fingertips of every follower. Their allure's led to co-presenting massive events such as Resonance, Secret Dreams, Summer SEEquence, and Subeterranea Festival plus headline plays at the legendary Red Rocks Amphitheater.

Marvel Years
Since Cory Wythe started the Marvel Years project over a decade ago, he's conquered the world of electronic soul. He's performed at Red Rocks and other legendary venues numerous times in support of huge artists including Pretty Lights, STS9 and ZHU while also landing slots at major festivals like Camp Bisco, Hulaween, and Electric Forest. But for Wythe there is a musical apparatus that enthralls and defines him far more than anything electronic. An instrument that has been a source of respite, joy, excitement, and insight since he was only 10 years old: the guitar. In this coming phase of his career, Wythe will provide a true and honest reflection of who he is as an artist, as his fingers tap, bend, and strum out the raw talent he's demonstrated for years. These are the years of self-assurance. Of unwavering confidence. Of white hot, six-string shredding. These are the Marvel Years, and it's going to get loud.
Papadosio
The information age has a sound. Revolutionary technology meets an evolutionary message in Papadosio. Melding progressive rock with psychedelia, folk with electronica, and dance music with jam, the quintet has amassed a dedicated following of thousands of likeminded individuals sowing the seeds of unity and spreading the sounds of exaltation. Singer-songwriter Anthony Thogmartin's visionary lyrics, eclectic production, and signature guitar work are anchored by the rock solid battery of drummer Mike Healy and bassist Rob McConnell. The quintet is rounded out by brothers Billy and Sam Brouse, whose virtuosic two-headed keyboard, synth, and programming attack give the band its unmistakable complexity and intensity.
Born in the burgeoning, artistic city of Athens, OH, the quintet now calls another creative community, Asheville, NC its home. Little time is spent nestled up in the Blue Ridge Mountains, though, as Papadosio spends much of the year on the road, crisscrossing the United States ceaselessly. In addition to headlining shows in every region of the country, their high-energy, technologically perplexing, and utterly engaging stage show has made the five-piece a staple on the festival circuit, with scene-stealing sets at All Good, Wakarusa, Sonic Bloom, Electric Forest, Envision Festival, Oregon Country Fair, and more.
The culmination of all that writing on the road is T.E.T.I.O.S. The follow-up to 2009's critically acclaimed Observations finally arrived in the fall of 2012. To End the Illusion of Separation is a sprawling double album, signaling not only an evolution of the band's sound, but a paradigm shift on a far greater scale. The album is a call for people of all stripes to reject artificial barriers of wealth, class, and creed and come together under the flag of humanity. Themes of conservation, tolerance, and mind-expansion delicately weave their way around tribal rhythms, psychedelic excursions, and soaring melodies. The fusion of the earthly, the organic, with technological innovations and progressive sonic structure plants Papadosio's roots firmly in the past and present with an eye turned towards the horizon.
Marvel Years
MARVEL YEARS
Cory Wythe, the producer and guitarist better known as Marvel Years, has found a welcome place for himself within the increasingly popular glitch-hop / electro-soul dance music scene. In just a short period of time, his progression has become outright impossible to ignore. Much more than your average DJ/producer, Marvel Years incorporates electric guitar in his live performances. His approach to blending electronic beats and shredding soulful guitar on his original tracks and remixes creates a sound that is a unique hybrid of EDM combing glitch, retro-funk, classic rock, soul, jazz and hip-hop. "Classic rock has been a huge influence on me," Wythe explains. "I love breathing new life into those older songs. I think that's a good medium for bringing new listeners into my music because they can relate to that stuff. I improvise (on live guitar) over a lot of my stuff."
Follow Marvel Years official Spotify playlist #TurnItLoose here: http://spoti.fi/2uSHKNA