PDX Jazz Proudly Presents
HABIB KOITÉ & BAMADA
Wed
November 2, 2022
( Doors:

7:00 pm

)
SHOW:
8:00 pm
PDT
Star Theater
13 NW Sixth Avenue, Portland, OR
Ages 21 and Up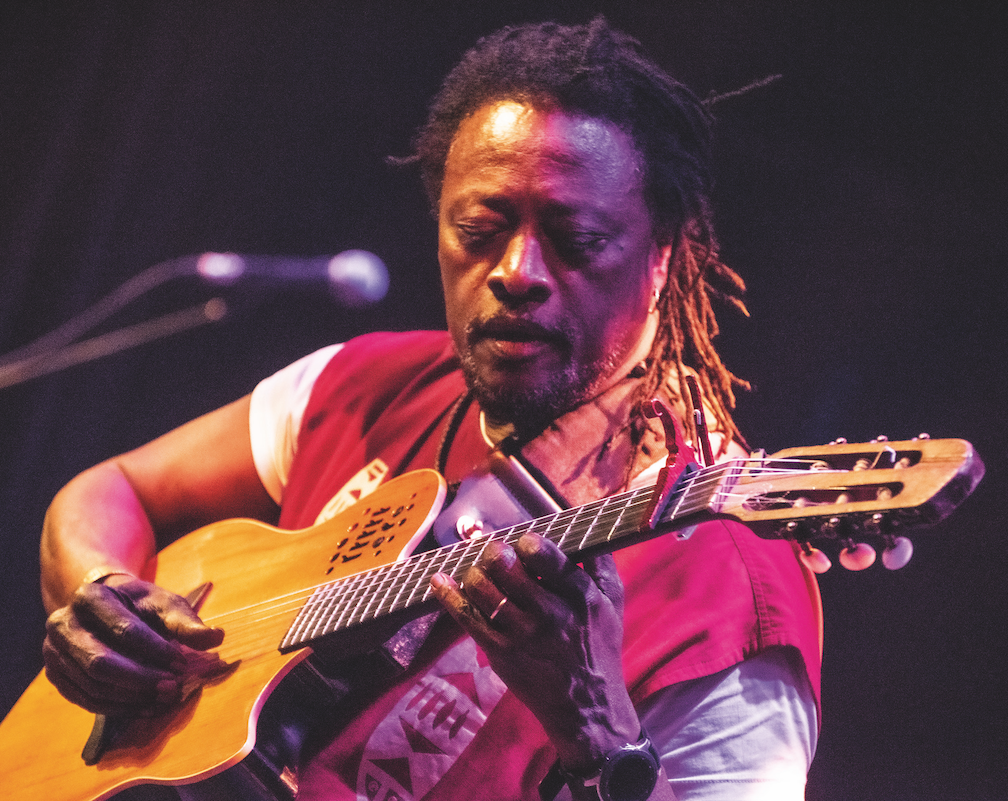 Doors: 7:00pm // Show: 8:00pm // Ages 21+.
PDX JAZZ 2022 FALL SEASON
proudly presents
HABIB KOITÉ & BAMADA

"The biggest pop star of the West African nation of Mali" - Rolling Stone
One of Africa's most popular and recognized musicians, Habib Koité is a modern troubadour with extraordinary appeal because Koité's musicianship, wit and wisdom translate across cultures. Hailing from the musically prolific West African nation of Mali, the guitarist and composer has been named the biggest pop star of the region by Rolling Stone. Over the past decade, his artistry and magnetic personality have made him an international star, delighting audiences the world over, and placing him firmly among the leading figures in contemporary world music. Bonnie Raitt proclaims, "first there was Hendrix, then Stevie Ray, and now Habib."

"His reputation as a guitar player has become almost mythical, combining rock and classical techniques with Malian tunings that make the guitar sound like a kora or ngoni - New York Times
Habib's much-anticipated new release, Kharifa, was recorded entirely in Bamako. The sound of Mali, its rich and diversified musical traditions, and its instruments permeate the music of this superb project. It can be said that the Malian guitarist has matured, evolved, while once again successfully keeping one foot firmly anchored in the past. The original compositions and covers that form the backbone of this new album reflect the griot's open spirit, his willingness to travel through the rich Malian heritage while building the foundations of a resolutely modern music, also influenced by Western rock and folk.
Often compared to Ry Cooder and Eric Clapton, the Malian reveals himself to be closer to a JJ Cale, in his manner of occupying space with the guitar, playing the note rather than notes, allowing arpeggios to flow through the percussion, caressing while directing with true virtuosity, the rhythmic breath of each track on the album.
Habib Koité takes his time.

This shows in his interest and involvement in everyday life in Bamako. Without ever denying the problems that plague his city and country – pollution, poverty, idleness, insalubrity, disease – Habib remains resolutely optimistic, hopeful, fighting against intolerance, ignorance and obscurantism. While Mandé talks about reconciliation, Kharifa calls for accountability of each individual. "Life is a daily struggle" he sings.