Soul'd Out Presents
Rexx Life Raj
with
Tue
October 18, 2022
( Doors:

7:00 pm

)
SHOW:
8:00 pm
PDT
Star Theater
13 NW Sixth Avenue, Portland, OR
Ages 21 and Up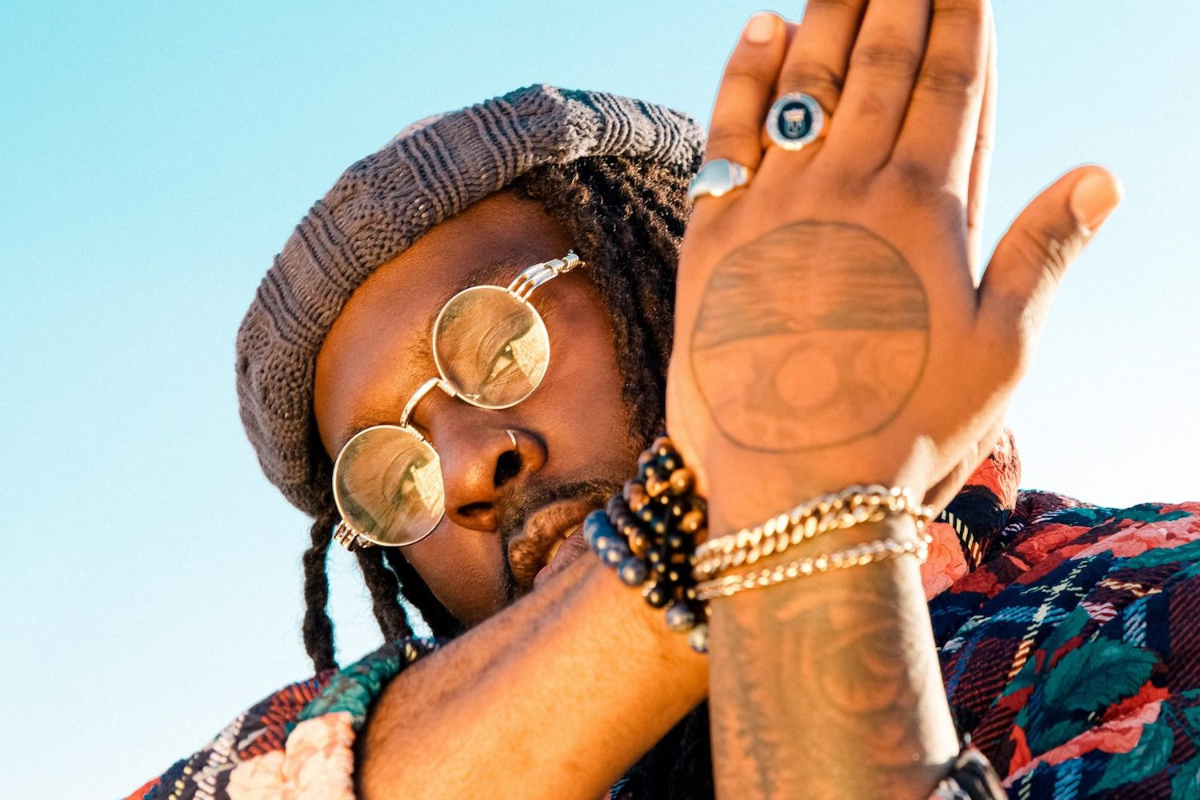 Rexx Life Raj
$18.00 - $60.00
Doors: 7:00pm // Show: 8:00pm // Ages 21+.

On the heels of his fifth EP as Rexx Life Raj, Faraji Wright was ready to lighten things up a bit.He'd cultivated a fanbase by fusing introspective personal and political commentary withsunbaked Bay Area grooves, and never had that mission felt more realized than on CaliforniaPoppy 2, a project that confronted the realities of the Black American experience with incisivepragmatism and some of his biggest hooks to date. But "putting the candy in the medicine," as he puts it, can be emotionally taxing, and the former D1 football player-turned-rapper hadreached a point in his career where he was ready to pivot from immensely personal material to straight bangers that could shake a festival's grounds.
None of those ambitions would have been possible if it hadn't been for his mother, the woman who instilled his love of music to begin with through her days singing in the church choir. When she was diagnosed with stage four brain cancer in summer 2020, Raj's whole world tilted off its axis. He'd moved in with his parents at the start of the pandemic in an effort to help her watch after his father, whose routine dialysis appointments and diabetic complications required constant attention. Now tasked with stepping into the role of caretaker for the both of them, and faced with the harrowing obligation of not leaving anything unsaid, Raj was forced to put the music on the backburner and spend every minute he could with his parents.
Near the end of her journey, his mother encouraged him to pick the pen back up, telling him that "no matter what happens, beautiful music will come from this." With her blessing in tow, Raj began to work on his fifth studio LP, The Blue Hour. As opposed to previous Rexx Life Raj records, many of which arose from convivial full-band studio sessions, Raj wrote the bulk of the album from the solitude of his parents' home in Vallejo. Grief doesn't always start at death, and the path it leaves is often messy. Raj's lyrics began to reflect the nonlinearity of his experience, the songs housing painful sentiments that he needed to give voice to in order to heal. It soon became clear that these would not be the songs that he wanted to make, they're the songs he had to make.
Rexx Life Raj
From the land of Hyphy where slaps are king and going dumb is encouraged, Berkeley, California's Rexx Life Raj stands out by making music for the brain & heart that's still pleasant to the ears. Raised by a god-fearing mother and a Black Panther father in the mecca of progressive politics, Raj's music perfectly articulates the beauty and struggle of being a young black adult in 2018.
He transitions from hilarious anecdotes and clever bullshit to heartfelt gems about relationships, the loss of his best friend, and self-reflection, often making him both teacher and class clown on the same
record. With his uncanny ability to shift seamlessly from rapping his ass off to singing his heart out, Rexx Life Raj has become one of Bay Area music's most unique and celebrated voices.
Musically Raj has flourished in the past two years, garnering high profile co-signs from the likes of Pharrell and Kehlani, as well as collaborating with some of hip hops biggest stars, including G-Eazy, Russ, Lecrae, Mozzy, E-40 and more. His "Father Figure" album series has seen him garner over 50 Million streams across all platforms and earn accolades from Fader, Pitchfork, COLORS, Noisey, Complex, MTV, Forbes, SF Chronicle & more. Following tours with Carmack and Marc E Bassy, Raj takes to the road for his first headline European tour.