Folk Magik Presents
SPELLLING with SPACEMOTH and SUN ATOMS
Fri
October 28, 2022
( Doors:

8:00 pm

)
SHOW:
9:00 pm
PDT
Star Theater
13 NW Sixth Avenue, Portland, OR
Ages 21 and Up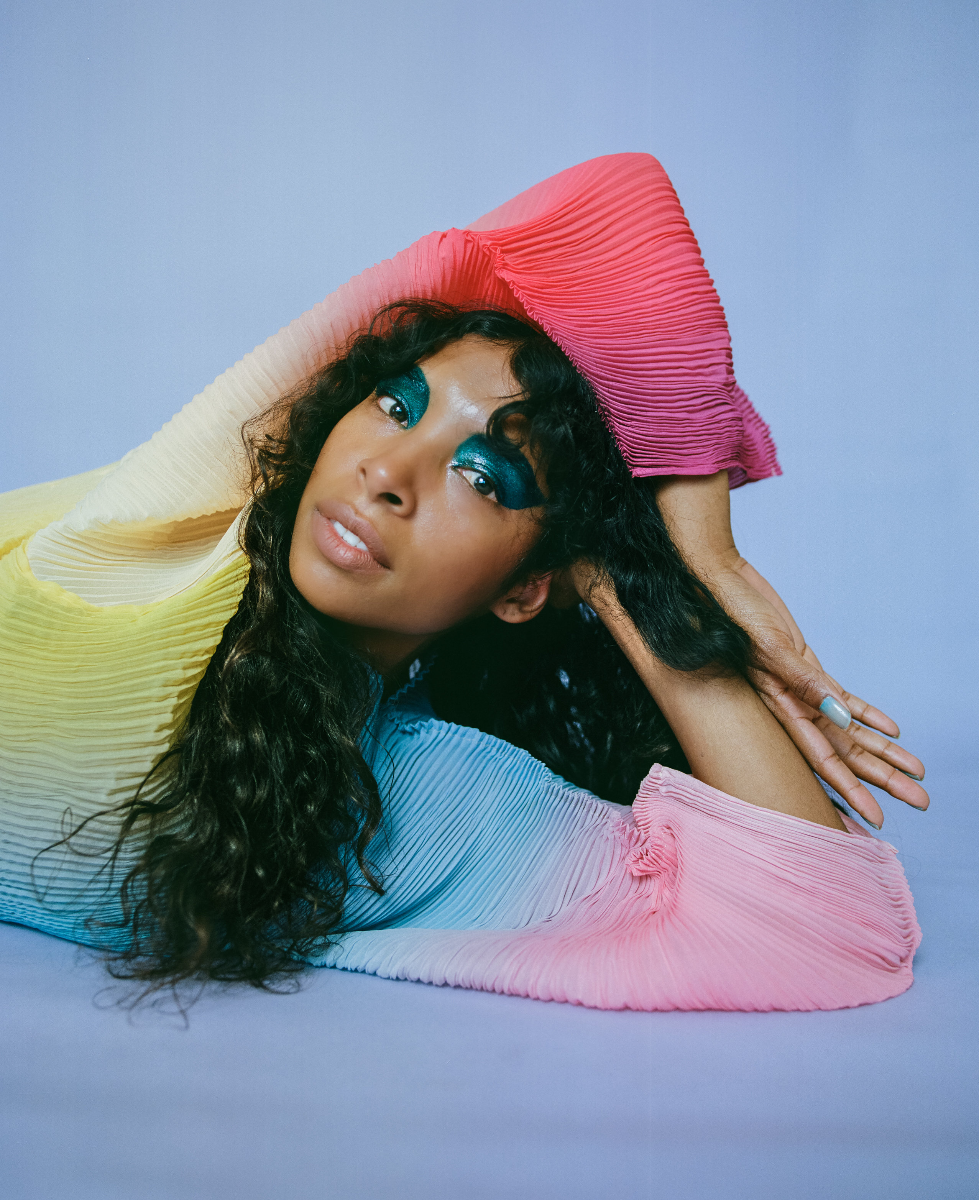 SPELLLING with SPACEMOTH and SUN ATOMS
$25.00
DOORS: 8:00pm // SHOW: 9:00pm // AGES 21+.
SPELLING with SPACEMOTH and SUN ATOMS

SPELLLING:
Red velvet curtains draw back to reveal a cosmic wheel of fortune, floating in the deep black star-studded theater of infinite space. A whirl of timbres, personalities, and stories. The Turning Wheel, the third full-length by the Bay Area artist SPELLLING (Chrystia Cabral), revolves around themes of human unity, the future, divine love and the enigmatic ups and downs of being a part of this carnival called life.
Venturing to push the boundaries of her primarily synth-based work, SPELLLING took on the ambitious task of orchestrating and self-producing an album that features an ensemble of 31 collaborating musicians. The Turning Wheel incorporates a vast range of rich acoustic sounds that cast SPELLLING's work into vibrant new dimensions. The double LP is split into two halves — "Above" and "Below." Lush string quartet shimmer combines with haunting banjo and wandering bassoon leads, as the album progresses from the more jubilant, warm, and dreamy mood of the "Above" tracks to the more chilling and gothic tone of the "Below" tracks. This progression is anchored by SPELLLING's familiar bewitching vocal style that emphasizes the theatrical and folkloric heart of her songwriting.
The release of The Turning Wheel was delayed by almost a year from its intended release date in September 2020 but the forced pause ended up serving as a blessing in disguise. Navigating the chaos of recording and producing the remaining instrumentalists – either remotely or through rigid socially distanced studio sessions – was immensely difficult, however the delays ultimately opened up the opportunity for SPELLLING to dedicate more attention to her lyrics. The Turning Wheel demonstrates a distinct evolution of lyrical style, from the more incantatory and abbreviated approach of her previous work to a more expansive, narrative production.
The Turning Wheel is a manifestation of this considerable effort, time, and collaborative energy and will surely become a classic for its elegance. And while the artist's eclectic influences, from soul to psych to pop to noise, remain present, something entirely new has also been born in the cosmic soup of this massive undertaking: a grand and genreless adventure. One that allows the artist's authenticity to shine and also marks her as a conduit for something with a magic of its own.
SPACEMOTH: https://www.spacemoth.space/
SUN ATOMS: https://littlecloudrecords.com/products/sun-atoms-let-there-be-light-pre-order