Star Theater Presents
TROPIDELIC & KASH'D OUT with Joe Samba
Fri
July 22, 2022
( Doors:

7:00 pm

)
SHOW:
8:00 pm
PDT
Star Theater
13 NW Sixth Avenue, Portland, OR
Ages 21 and Up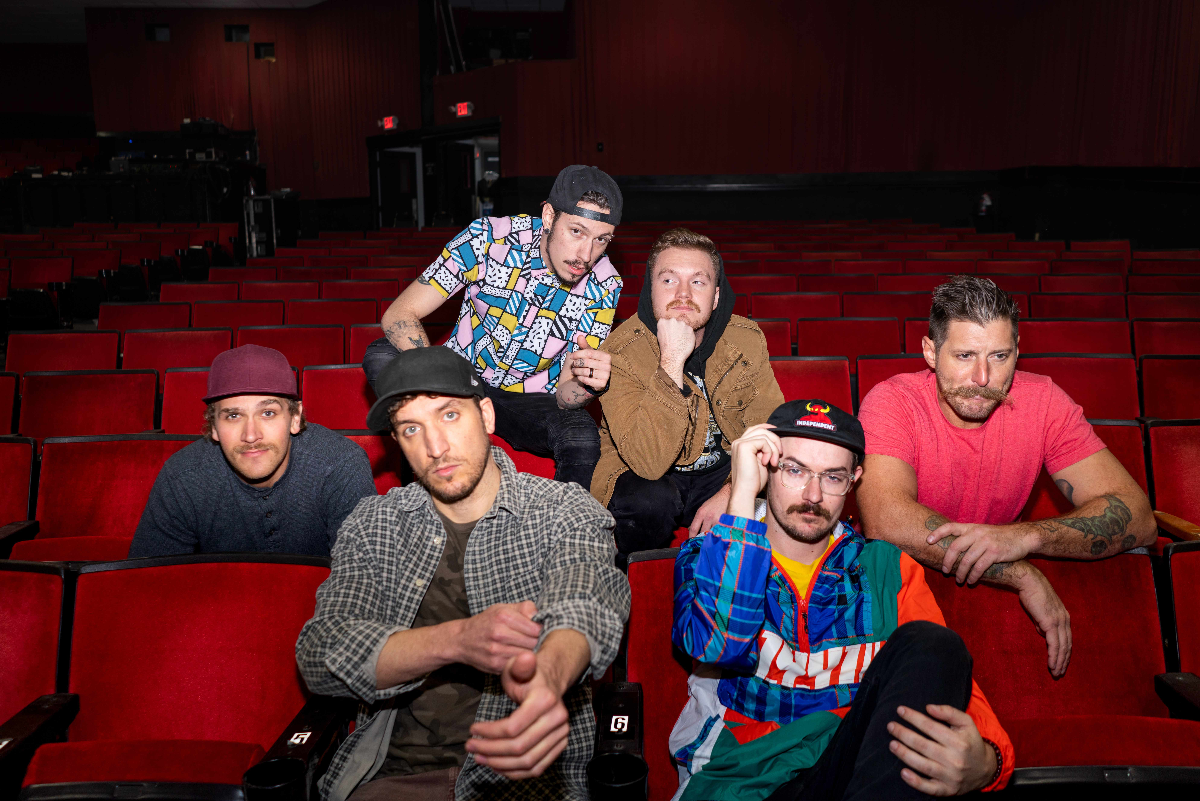 Tropidelic, Kash'd Out, Joe Samba
$25.00
Doors: 7:00pm // Show: 8:00pm // Ages 21+.
Tropidelic with Kash'd Out and Joe Samba +
POST-SHOW DANCE PARTY FEATURING TRINITY SOUND! 11pm>>>
Tropidelic
"Every single second is a blessing if you count them all," sings frontman Matthew Roads. You can hear the sincerity in his voice; the joie de vivre that oozes from everything Tropidelic does is apparent. When they take a stage, their synergy flows member to member ­– horns blow, knees kicked high and grins are passed from one man to the next. Almost immediately, it spreads to the crowd, lifting hands in the air as their feet begin to move. The pulse collectively becomes that of one.
The six-piece band from Cleveland, Ohio may be far from any tropical islands, but that doesn't stop them from dishing out an interesting mix of reggae, hip-hop, and high energy funk for audiences across the country. Unapologetically original, Tropidelic has a deep and widespread appreciation for music that can be heard in each note. Some of the members are hip-hop heads, while others are into metal, funk or reggae. Each of these genres lends something to their collective sound. "We pride ourselves in being original in our musicality and personality as a band," says Roads, "but also in not taking ourselves so seriously that it ruins the fun."
KASH'D OUT:
With a solid reputation as the hardest working band in reggae-rock, Kash'd Out delivers an anthem for everyone committed to the daily grind with their new "Highway Robbery" (out April 29, 2022, on LAW Records). The defiantly energetic collaboration with mainstay American alternative rock band Katastro represents the pentacle of Kash'd Outs' songwriting and musicianship while maintaining the signature spirit, positive energy, and uncommon entrepreneurial hustle for which the band has always been known.
Kash'd Out are no strangers to rolling with the punches as they come and they know a combination of hard work, commitment to fans, and an audacious spirit of determination are required to keep focused and blaze through any roadblocks that may arise on the slow and steady road to success. "Highway Robbery" exemplifies that steadfast quality, which has won the band the support of a dedicated national fanbase of music lovers who show up to their performances in droves, as well as the respect of their musical peers and veterans in the music industry.
Kash'd Out
Straight out of the Sunshine State, Kash'd Out hits the reggae/rock scene with style and ease.

Since 2014, guitarist Jackson Hauserman and Sound Lounge Studios producers Greg Shields and Josh Saldate have been sending out positive energy through catchy, feel-good tunes indicative of their Orlando, Florida roots. Their laid-back coastal sound, fun choruses and pop melodies promote their message of having fun and being good people.

Inspired by music from Slightly Stoopid, New Found Glory and 90's R&B, and experience working with Ballyhoo! and Tribal Seeds at Sound Lounge Studios, Kash'd Out entered the flourishing reggae/rock scene with energy and drive.

Upon completing their self-titled debut EP, the band recruited Joey Brohawn on bass, Marshall Hearne on drums and Nick Gudzan on keys. With the lineup intact, they hit the studio to begin work on their second album.

During that time, front man Greg Shields co-wrote Ballyhoo!'s latest record, "Girls," and joined them on the Vans Warped Tour 2016. There, he was introduced to Hawaiian reggae/rock legends, Pepper. He waited patiently for the right moment to show the band Kash'd Out's new material in hopes of locking in an offer to sign with their label, LAW Records.

Greg's efforts paid off. Kash'd Out released their new full-length album, aptly named "The Hookup," on Pepper's LAW Records on May 26th, 2017 and it debuted at number 2 on Billboard's Top Reggae Albums.

In a review of the album in The Pier, Mike Patti notes, "What struck me the most about The Hookup were the unique, catchy melodies and vocal deliveries found on each song."

Fresh off of a nationwide tour with Pepper and Less Than Jake, followed by another with Pacific Dub, Kash'd Out doesn't plan to stop touring anytime soon, making them easy to find on a stage near you this summer!