Star Theater presents
The Aristocrats
with
Sat
September 3, 2022
( Doors:

8:00 pm

)
SHOW:
9:00 pm
PDT
Star Theater
13 NW Sixth Avenue, Portland, OR
Ages 21 and Up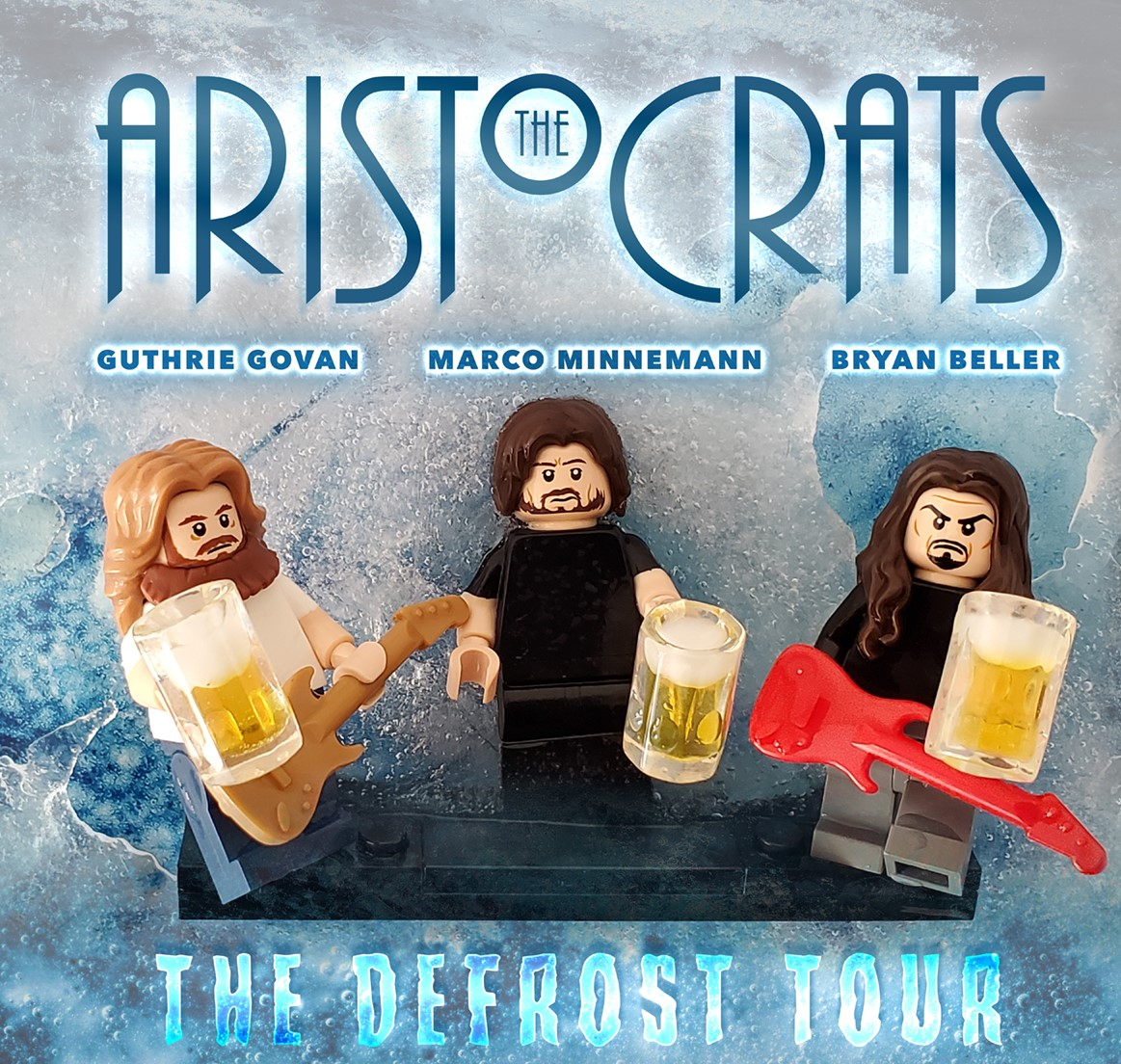 The Aristocrats return to the Star Theater!
Doors: 8:00pm // Show: 9:00pm // Ages 21+.

Over the past eight years The Aristocrats – guitarist Guthrie Govan (Steven Wilson, Asia/GPS, Hans Zimmer), bassist Bryan Beller(Joe Satriani, Dethklok), and drummer Marco Minnemann (Steven Wilson, Joe Satriani, Steve Hackett) – have released critically acclaimed albums, toured the world, and established themselves as one of the most musically original, refreshingly irreverent, and astoundingly entertaining instrumental rock-fusion acts on the planet. Anyone who's witnessed their live musical high-wire act – employing random amounts of rock, jazz, pop, metal, and even traditional country – can attest that it is informed by the spirit of a true band, one whose improvisational soul allows for anything to happen onstage at any moment…including the occasional wink and nod at the audience. Perhaps Guthrie Govan said it best when he called The Aristocrats "a rowdy democracy of musicianship."
Despite their individual followings, The Aristocrats' formation was a matter of happenstance on a barely-paying gig. The electricity was immediately obvious, with their unbeknownst-to-them shared influences infusing a high-energy instrumental fusion with an aggressive, playful, even cheeky edge. The audience response was overwhelming, and the band formed practically by demand on the spot. Three months later, the trio convened in person – eschewing the usual remote file sharing method in favor of actual live band chemistry – to track the album. Consisting of nine tracks (three contributions from each member), the material was a melting pot of their respective influences, ranging from the seminal '70s jazz-rock fusion of Return To Forever and Mahavishnu Orchestra, to the progressive rock of King Crimson and UK, to guitar heroes like Steve Vai and Joe Satriani, to the absurdly complex and satirical music of Frank Zappa and Mike Keneally, and even to '90s groove metal like Rage Against The Machine.