The Crocodile Presents
Pacific Dub
with Sensi Trails
Sat
February 26, 2022
( Doors:

8:00 pm

)
SHOW:
9:00 pm
PST
Star Theater
13 NW Sixth Avenue, Portland, OR
Ages 21 and Up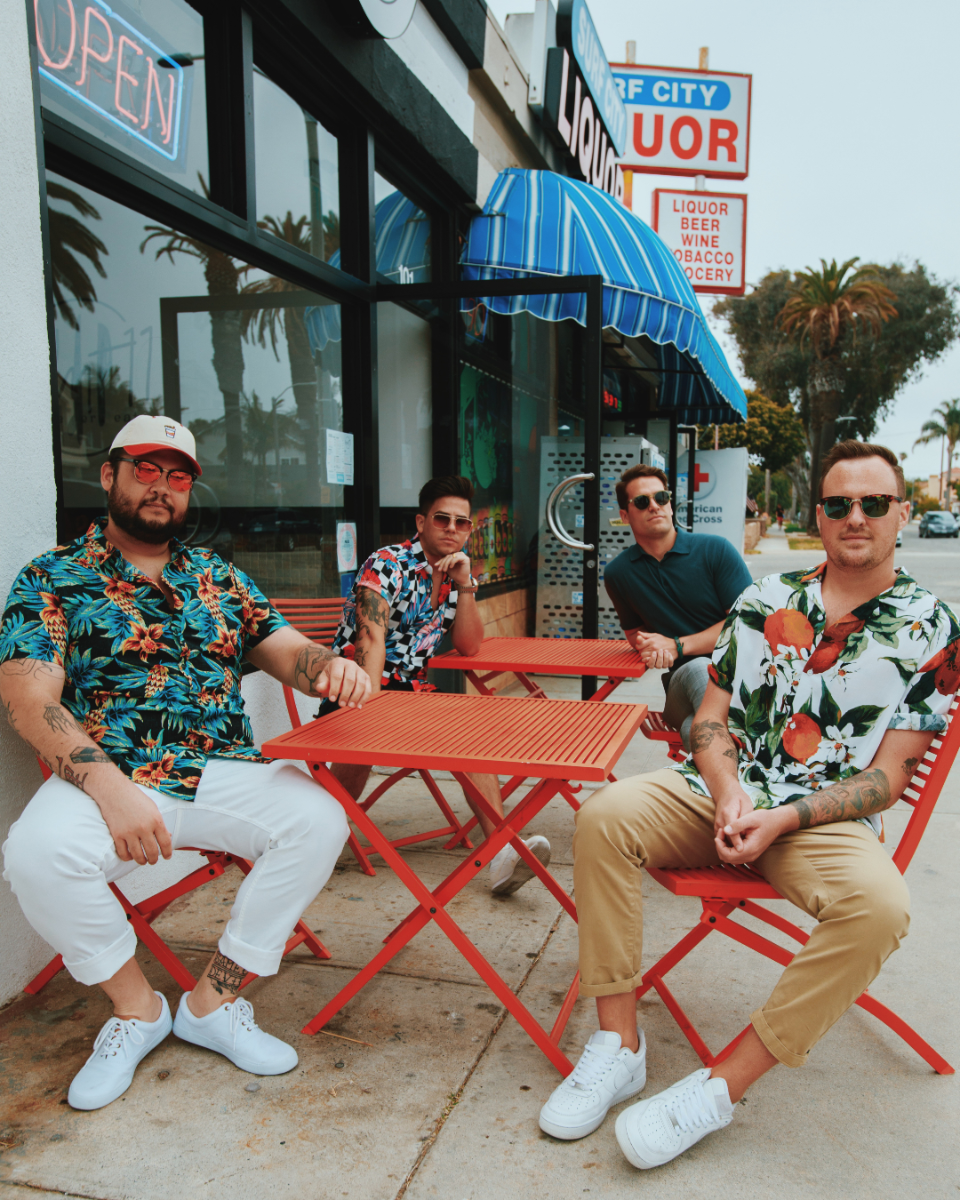 Meet Pacific Dub: Comprised of vocalist and rhythm guitarist- Colton Place, lead guitarist- Bryce Klemer, bassist- Ryan Naglich, drummer- David Delaney, keyboardist- Justin Quaress, and audio engineer- Casey Eubanks; Pacific Dub is one of the youngest and newest bands to solidify themselves as professionals within the Reggae-Rock scene. Coming from Surf City USA, Pacific Dub resides in Huntington Beach which is nestled nicely in southern California's Orange County. Other bands such as Korn, The Offspring, Avenged Sevenfold, and The Dirty Heads all have members that call this surfer's paradise home.
Combining catchy chorus's, heavy rock n' roll guitar melodies, and smooth hip-hop and reggae rhythms are all significant characteristics that add to Pacific Dub's coastal vibe, and genuine objective of creating innovative alternative-rock-reggae while sharing a message of love and peace. Pacific Dub has released 2 EP's and 2 Full Length studio albums, since their introduction into the music scene in early 2009. Their most recent album, Tightrope LP, released on June 26, 2012 and debuted #1 on iTunes Reggae Charts. In support of Tightrope, Pacific Dub headlined their first national tour in the summer of 2012, which also included their first headlining show at House of Blues- Anaheim with over 850 tickets sold. In addition, the band performed 83 shows in over 30 states in 2012, supporting many national acts, including- Matisyahu, Dirty Heads, Collie Buddz, Pepper, and Tomorrows Bad Seeds.

Important Safety Notice:
In the best interest of fans and staff, the Event Organizer will continue to monitor local COVID-19 trends and meet or exceed protocols mandated by local governments. By purchasing tickets to this event, unless prohibited by law, you agree to abide by the health and safety measures in effect at the time of the event, which may include, but not be limited to, wearing masks, providing proof of vaccination status and/or providing proof of negative COVID-19 test. Check back often for updates to your event as guidelines are subject to change.
Currently, we require that attendees provide either proof of vaccination or proof a negative covid test taken within 48 hours of the event. Digital images of vaccination record or home test results are acceptable.
Refund requests must be made prior to the day of the show.
Sensi Trails
Founded in 2016, Sensi Trails has been playfully blurring the lines between traditional rock and roll, California reggae, surf, and psychedelic rock. After releasing a 5 song EP in 2017, founder/lead singer/guitarist Kyle Rising decided to relocate from Outer Banks North Carolina, to San Diego California. Following the recording and release of the new single Just Livin' featuring K-Bong of Stick Figure, he met drummer Jordan Starke and bassist/vocalist Kaya Hall. A new layer of lush sound was added with keyboardist Mike Root joining the band thereafter. The band added John Felice on lead guitar and back-up vocals in 2021.