Soul'd Out Presents
SOULY HAD with guests 12AM and Foggieraw
Sun
December 8, 2019
8:00 pm
PST
(Doors:

7:00 pm

)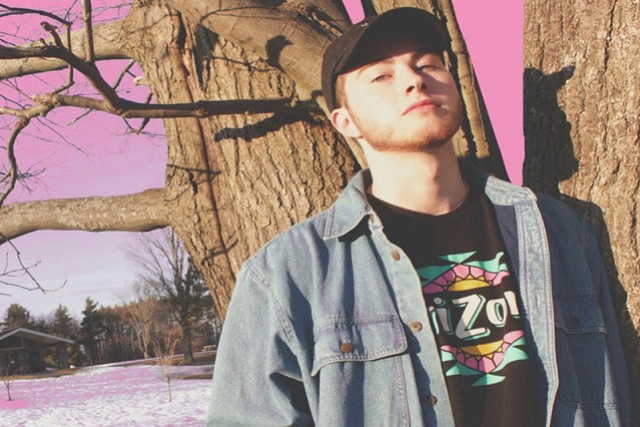 B.L.I.S.S. TOUR
$20.00
"Growing up on top of a freakin' mountain" amidst this rustic serenity, Souly Had constructs alternative hip-hop punctuated by off-kilter organic production and post-modern R&B drip.

Emerging from a decidedly "unlikely" setting (Duanesburg, Schenectady County) his future-facing style remains a quiet phenomenon bolstered by over 20 million total streams and a deal with Island Records in 2019.

"I was sitting in my friend's attic in the middle of nowhere watching all of these artists blow up on the internet, and I said to myself, 'I could do this'," he recalls. "Duanesburg is a total hick town: boots, flannels, and parties in the woods. It's definitely a weird place to try to rap. So, I put in my 10,000 hours over the past five years and hopefully I can inspire someone else now."

Developing his chops, Souly turned heads with "Painful Pride" on Soundcloud followed by the 2016 7 EP and "S K Y C H A N G E." On the latter, he started flexing his voice as a singer too. However, "Déjà vu" changed everything. Featuring his piano, drums, and bass, it racked up 10,000 plays on Soundcloud in less than 24 hours and crossed half-a-million after a few months. On its heels, he maintained a steady stream of releases before breaking through to Spotify in 2018. "Speaking Of" found its way to the popular low-key playlist, surpassing 2.7 million plays on the platform. "All The Time" inched near the 4-million-mark as he earned a bona fide hit in the form of 2019's "Crush"--which clocked 8.9 million streams in three months.

Finger-snaps, dreamy plucks, and a glitchy beat underscore his dynamic delivery on the track. He relays the woes of cell tower service in the Hollywood Hills, trying to get a text through to a potential hook-up. After rapping the verses, his soulful intonation takes hold on an honest and hummable hook.

Readying an EP and full-length debut on the horizon, Souly's music makes you feel like you're in the moment alongside him.

"I want people to put my shit on and forget about shit that's happening," he leaves off. "A lot of it is based in emotion. You can listen to it when you're feeling emotional about something or someone. For three-and-a-half minutes, you don't have to think about anything. You can just be here with me"