SOUL'D OUT PROUDLY PRESENTS
MIGHTY DIAMONDS with special guests DUBTONIC KRU
Thu
October 3, 2019
9:00 pm
PDT
(Doors:

8:00 pm

)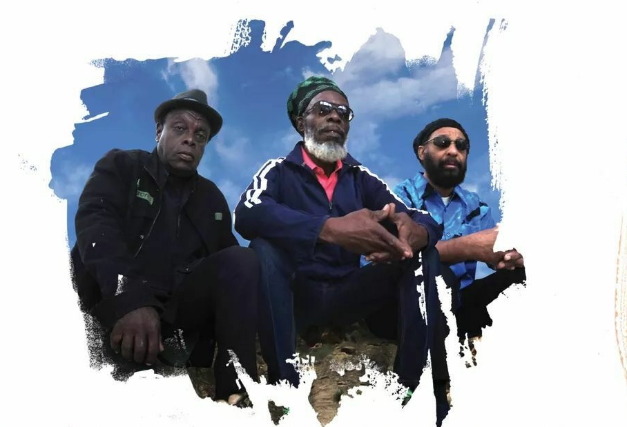 $20.00
The Mighty Diamonds - Donald "Tabby" Shaw, Fitzroy "Bunny" Simpson and Lloyd " Judge" Ferguson formed in 1969 in the Trenchtown area of Kingston, Jamaica. They are the most consistent and long-running vocal trio in Jamaican musical history and for the past 50 years have been entertaining and educating the world with their sweet harmonies and conscious lyrics. They continue to record and perform songs from militant judgement pieces to the sweetest of lovers' rock ballads.

Every reggae fan has at least one favorite song by the Mighty Diamonds: "Pass the Kutchie," "Right Time," "Master Plan" "Tamarind Farm" "I Need a Roof," and the list goes on. These reggae warriors have risen from the poverty and despair of inner city Kingston to become sophisticated reggae ambassadors who have traveled throughout Europe, the U.S., Africa and Asia spreading the gospel of freedom, unity and love. "Pass the Kutchie," which has been sampled by everyone from Lauryn Hill to Michael Franti to Wyclef Jean.

Led by Tabby's ebullient tenor, the Mighty Diamonds' live show is a journey through the African Diaspora from gospel to R&B to roots reggae and dancehall, including covers of songs by the Stylistics ("Country Living") Bob Marley, ("Get Up, Stand Up") Curtis Mayfield ("It's All Right to Have a Good Time") Jester Hairston ("Amen") and Alton Ellis ("Still in Love") combined with their numerous original classics !

"The Mighty Diamonds are the one of the premiere male vocal trios in our genre of music," said Ziggy Marley. "You have their songs, 'Pass the Kutchie' and 'I Need a Roof.' They are a group that I've loved since I was a kid. I respect them.'

The Mighty Diamonds continue to record and tour, living up to their name - diamonds are forever.