J-Fell Presents
UNCHAINED [Van Halen Tribute] Lovedrive [Scorpions Tribute] Priest Unleashed [Judas Priest Tribute] Breaking The Chains [Dokken Tribute]
Fri
August 23, 2019
9:00 pm
PDT
(Doors:

8:00 pm

)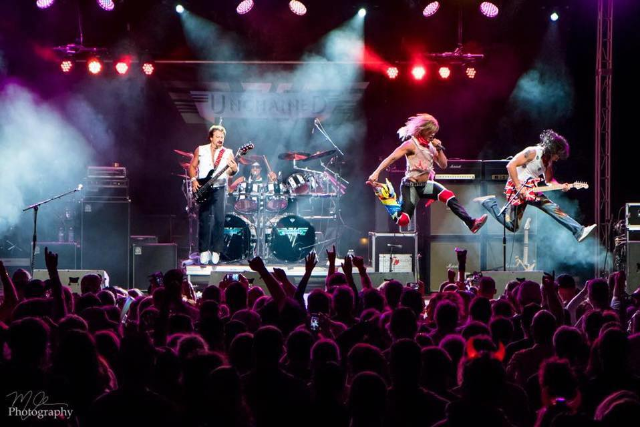 $20.00
Unchained - Van Halen Tribute
Unchained is all about Diamond Dave-era, guitar-driven, whiskey-soaked Van Halen! Prepare for flying kicks, six-string pyro and some of the greatest rock & roll songs in the history of the sport!
Lovedrive - Scorpions Tribute
Lovedrive recreates the look and sound of the German pioneers of heavy metal, featuring the amazingly spot-on vocals of Larry Smith and a twin lead guitar attack that is signature to Scorpions' sound.
Priest Unleashed - Judas Priest Tribute
Priest Unleashed screams from the stage with nearly all the twin lead guitar fury and epic declarations of vengeance, law-breaking, and late night mayhem as the Metal Gods themselves
Breaking the Chains - Dokken Tribute
Breaking The Chains presents to look and sound of one of the most ubiquitous of the 80s Hair Metal bands. Dokken set the bar for dozens of bands that followed. BTC recreates the style, swagger and guitar attack of the 80s icons. Bringing the rock to Dokken fans all over!

Sponsored by 105.9 The Brew. Listen to win!

http://www.j-fell.com/