Star Theater Presents
BALLYHOO! & PASSAFIRE w/ Kash'd Out - Summer Brewhaha '19
Wed
August 28, 2019
8:30 pm
PDT
(Doors:

8:00 pm

)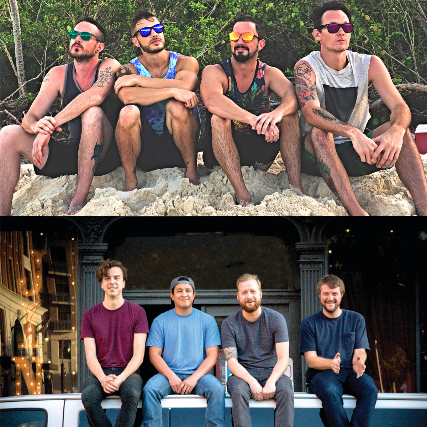 $20.00
Hailing from the east coast, Baltimore alt-rockers Ballyhoo! have been on the road, taking their melodic anthems to the people for over a decade. Their "On Tour Forever" work ethic has taken them all over the country, steadily building a fan base of loyal "Hooligans."
In 2013, the band cracked the Billboard 200 chart at #189 with their 5th album, "Pineapple Grenade," released on their own label, Right Coast Records.
In 2014, the album was followed by an EP, "The Cool Down: Vol. 1,"
a collection of acoustic renditions of classic Ballyhoo! songs as well as 3 brand new songs: "Beach Party," "ADHD" & "Overnight Sensation."
2015 brought even more touring and music with the band supporting well known ska-punkers Less Than Jake and Reel Big Fish, Rock/Reggae icons Pepper, while also releasing two singles: "Fast Times" & "Mixtape." The latter will appear on the band's new album, "girls." slated to be released this Summer. Ballyhoo! joined forces with PledgeMusic, rallying fans to be a part of the making of this new album. The campaign was a success with well over 100% funding.
Now in 2016 with a new album of songs produced by Paul Leary (Sublime) & Matt Wallace (Maroon 5, Faith No More),
Ballyhoo! is back out on the grind.

On Passafire's sixth studio release, Longshot, the Savannah, GA based rock outfit gives a testimony to following dreams, inspired by people, places, and experiences Passafire has shared since forming as a band. The group's four members continue chasing their passion despite being told many times that "Making it as a musician is a long-shot," a piece of advice that inspired this album and its title. Longshot takes its listeners through a full spectrum of emotions, telling stories of heartbreak, new beginnings, overcoming personal struggles, finding truths, discovering new places, and getting older, all weaved into Passafire's genre-defying mix of reggae, hard rock, hip hop, and anything else that turns the group on musically.
Passafire was formed in Savannah, GA, in 2003 by Ted Bowne and Nick Kubley, and have built a strong reputation within the U.S. reggae scene through relentless touring with fellow band members Mike DeGuzman and Will Kubley. Bowne doesn't mind the grueling schedule and adds, "Touring is the best way to keep the buzz about the band going. What keeps it fun and exciting is the people we meet and places we get to see. We are in a new city every day so there's always something to go see or do." They continue to be a larger part of the U.S. reggae scene, even though musically they are often far apart from many of their peers in the genre, with a growing emphasis on alternative and progressive rock elements within their songs.