SCREAMVINA PRESENTS
SCREAMVINA presents BELLY METAL followed by HIVE Dance Party
Sun
November 25, 2018
8:00 pm
PST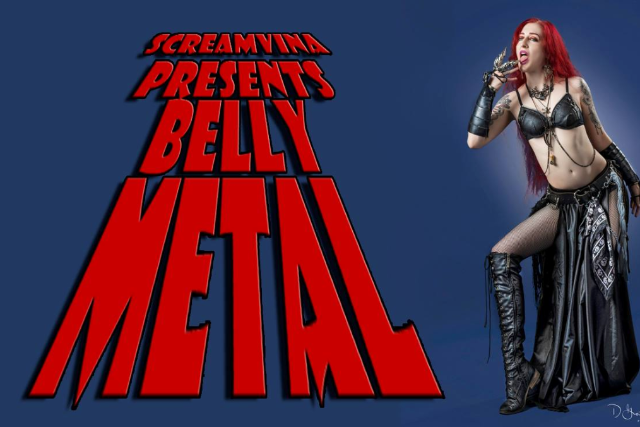 $5.00
In the spirit of combinations that are ground breaking, such as chocolate & peanut butter, Bowie & Jagger, Portland & hoodies, comes possibly one of the best combinations of all…

Belly Dance & Metal Music

From the producers of The Screamvina Presents variety show, and The Unchained Girls Fashion Show comes:

*****BELLY METAL*****

We are putting all types of metal music together with some of Portland's most popular belly dancers to bring you an unforgettable evening of entertainment! Come see belly dancers shimmy, undulate, and spin to METAL! If you're a fan of Metal, or a fan of Belly Dance or a just someone who likes to color outside the lines, this is the show for you!

Cover only $5!
Doors at 8:00 pm
Show from 8:30-10:30 pm
Hosted by: Portland's Second Most Evil Woman, Screamvina Ghoul

Immediately followed by HIVE, the infamous Goth & Industrial Dance Party!