Double Tee & Star Theater Present
Tango Alpha Tango + The Stone Foxes
Sat
October 6, 2018
9:00 pm
PDT
(Doors:

8:00 pm

)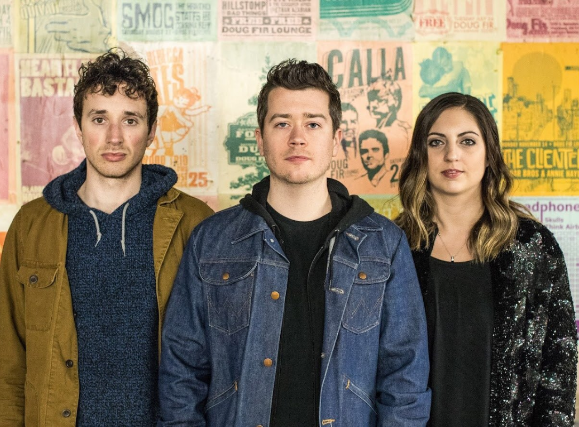 $20.00
Tango Alpha Tango isn't the band it once was. The tried-and-true riffage and raw psychedelia, once the cornerstones of singer-guitarist Nathan Trueb's particular brand of blues, have recently given way to a more pop-friendly kind of rock, as evident on the band's latest release, White Sugar. Songs like "I Gotta Girl" and the title track showcase familiar distortion and chugging electric guitar, though the rest are more polished and subdued. "People," for instance, has a carnivalesque design that banks on a lofty chorus and drummer Joey Harmon's fills, while "Lonely" takes a more soulful approach to heartbreak before turning to chiming guitars and an accepting mentality that echos Tom Petty's comeback album, Wildflowers. Trueb's bright guitar work is tighter than ever throughout, lined with fluttering bits of jazz and improvisation that build upon his subtle interplay with his wife, Mirabai, and Harmon. "I'll take you anyway I please/You might be the last thing that I need," he sings over the spare backdrop and gently plucked guitar of "Gasoline." He might be getting softer, but his music is better for it.
The Stone Foxes are San Francisco's rock band. They bear the torch of their predecessors with the knowledge that rock 'n roll can move a new generation. They've played in front of thousands at festivals like Outside Lands and Voodoo Fest, they've headlined the legendary Fillmore Theater in their hometown and they have supported acts like The Black Keys, Cage the Elephant and ZZ Top. Now, with the release of their fourth album, Twelve Spells, they have solidified a place in their City's rich rock 'n roll history.
Founded by brothers Shannon(vocals/drums/harp) and Spence Koehler(guitar/vocals), who came from the Sierra Nevada foothills near Tollhouse CA, The Stone Foxes started back in the Koehler's SF State days in the Sunset District of San Francisco. Two weeks before they went on tour in 2011, they decided they needed a keyboard player and they added Elliott Peltzman from Fairfax CA to play for a couple months...but he never left. They needed another drummer who could also play bass and guitar for tour in 2013, so Shannon called his high school friend Brian "The Buffalo" Bakalian...he never left either. Their old friend Vince Dewald came in to jam one day later on that year, and after the Indiana kid started singing, playing his lefty guitar, and his brother's right handed bass upside down, it was a done deal. Finally in 2014, after convincing(basically begging) Vince's old bandmate to move back from his home town of Boston, Ben Andrews came out to play guitar and violin. After their first practice with Ben, the circle was finally complete and they had beers at the Lone Star tavern on Harrison Street to celebrate their new found brotherhood.