Star Theater Presents
KING KHAN & THE SHRINES with Gabriella Cohen
Fri
October 19, 2018
9:00 pm
PDT
(Doors:

8:00 pm

)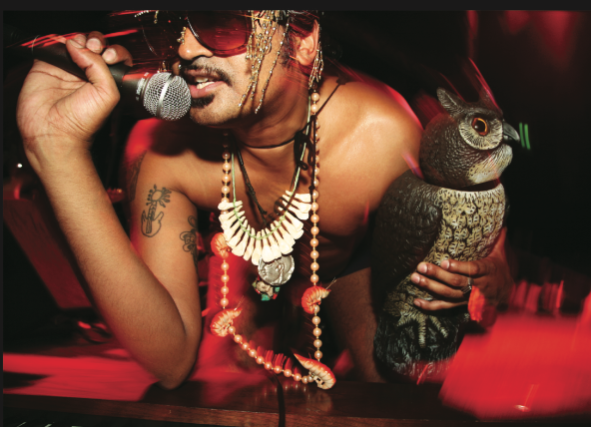 $17.00
Simone", was premiered by none less than the New York Times.
Following Idle No More Khan had a vision to create a deck of tarot cards that celebrates black power. He recruited Belfast artist Michael Eaton (Game of Thrones) and together they created the Black Power Tarot deck, under the supervision of surrealistic film maker Alejandro Jodorowsky thus fulfilling Khan's long time dream of becoming one of Jodo's "spiritual warriors".
The stories and legends that surround the band and its charismatic leader are wild and often hilarious. If true or not, one thing is for sure:
"King Khan is that fiery arrow shot into the night sky which no one knows how high or far it will travel, however we do know that as that fiery arrow streaks across the heavens, along the way its flames will light up dark places." - John B. Smith founder of Memphis activist group The Invaders.