STAR THEATER PRESENTS
WILL HAVEN + WITCH MOUNTAIN with Atriarch, Worm Ouroboros
Sat
June 23, 2018
8:00 pm
PDT
(Doors:

7:00 pm

)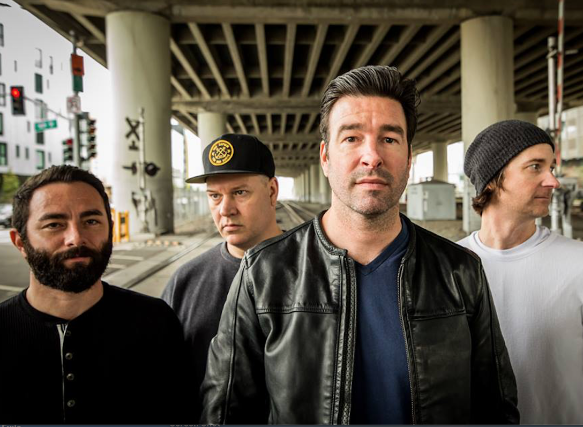 $15.00
WILL HAVEN's sixth full-length album and first for minus HEAD Records, the aptly titled Muerte (Spanish for "death"), feels like the beginning for the Sacramento quartet--Grady Avenell [singer], Jeff Irwin [guitar], Adrien Contreras [bass], and Mitch Wheeler [drums]. However, the band's origins can be traced back to 1995 when they first emerged as a staple in their hometown's storied underground. For the past two decades-plus, they've existed on the fringe of extreme music championing an apocalyptic amalgam of metal, noise, hardcore, and alternative all their own.
Along the way, they unleashed a string of seminal and influential albums kicked off by 1997's El Diablo and WHVN two years later. Between tours with everyone from Slipknot to Deftones, Carpe Diem proved an influential milestone in 2001, while avowed fans and scene compatriots Chino Moreno and Far's Shaun Lopez co-produced The Hierophant during 2007. Slipknot percussionist Chris Fehn assumed bass duties on the 2011 opus Voir Dire, which landed among Metal Hammer's "Top 50 Albums of the Year."
It's been a long three years since WITCH MOUNTAIN's fourth album Mobile of Angels was released. That was the band's third disc for Profound Lore, and the last with vocalist Uta Plotkin, following an action-packed five year run of critically acclaimed albums, festival appearances, and tours that took the band around North America and Europe.

The musical partnership of Rob Wrong (guitars) and Nate Carson (drums) began in 1997 with the founding of Portland, Oregon's first doom metal band. The first time High on Fire and Electric Wizard played in town, they shared the stage with Witch Mountain, and slept on Nate's floor after the show. The first time YOB played in Portland was also supporting WM. Same goes for Agalloch. Friends and peers all.

With as much history and pedigree as WM had developed, Carson and Wrong were loathe to shelve their project, especially considering that the core duo was still intact. Many bassists had spontaneously combusted over the years, but early 2015 brought Justin Brown to the fold. His low end tone and tasteful swagger only solidified the band further. And then there's vocalist Kayla Dixon.
Uta left big shoes to fill, and the tours over the last three years have cemented Kayla's uncanny ability to sing, perform, and write with the band. It was key to Wrong and Carson not to rush back into the studio with a new group. Instead, a family unit began to develop during the 2015 tour with Enslaved and YOB. Then Glenn Danzig called, requesting WM for support on his Blackest of the Black tour. WM fan and supporter Phil Anselmo had a hand in there somewhere too...
After the Danzig tour, Witch Mountain set to work writing a new album, interrupted once more by another full US tour with Saint Vitus and the Skull. By this time, Rob Wrong was also playing guitar with the Skull, holding down double duty with two of America's most classic traditional doom bands, proving that his pyrotechnic hybrid of Hendrix and Iommi is a force to be reckoned with.