Lose Yr Mind Presents
DEAP VALLY - Live for the Last Time - with L.A. WITCH + SPOON BENDERS
Fri
November 17, 2023
( Doors:

7:00 pm

)
SHOW:
8:00 pm
PST
Star Theater
13 NW Sixth Avenue, Portland, OR
Ages 21 and Up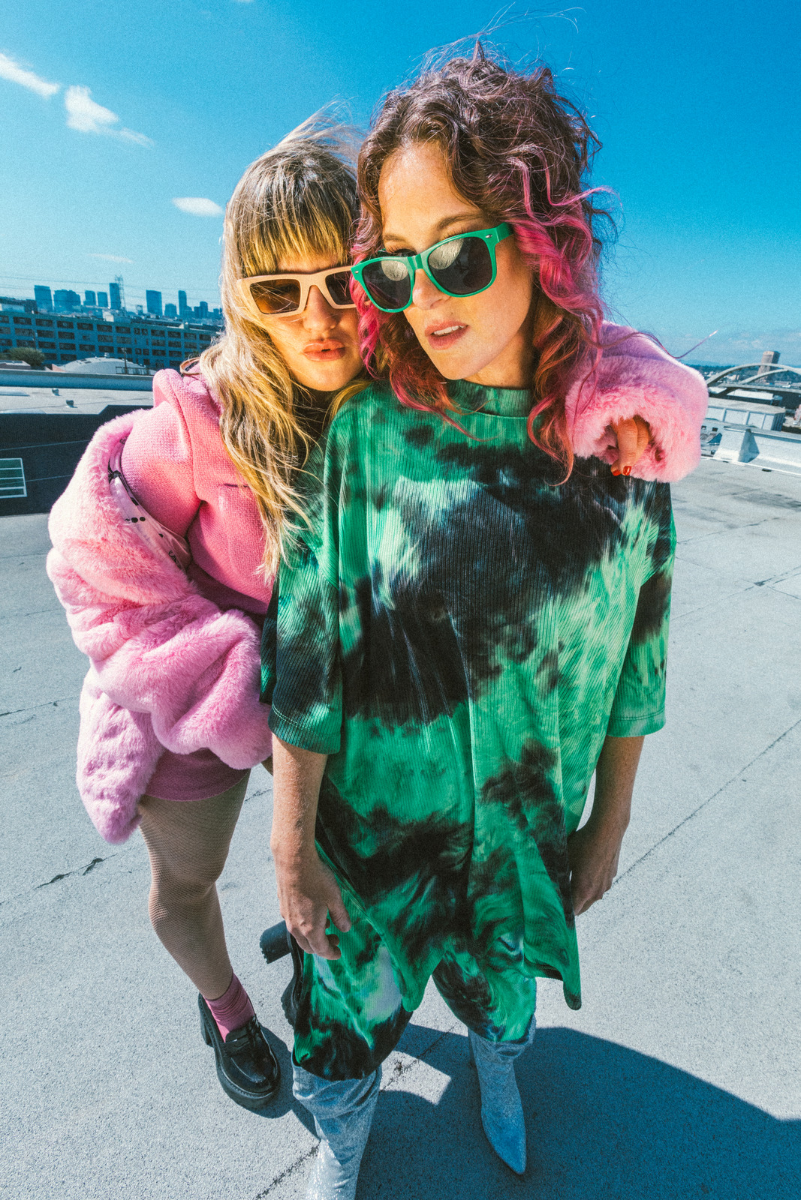 Lose Yr Mind Presents: Deap Valley
Doors: 7:00pm // Show: 8:00pm // Ages 21+

DEAP VALLY live for the last time
farewell tour + Sistrionix played in full (10 year anniversary) and other favorites
with very special guests L.A. Witch + Spoon Benders!
Deap Vally Live for the Last Time Tour Meet & Greet
- Early Entry into the Venue (where possible)
- Exclusive Meet & Greet with Lindsey & Julie
- Personal Photograph with Lindsey & Julie
- Deap Vally Tour Poster signed for you by Lindsey & Julie
- Deap Vally guitar pick signed for you by Lindsey & Julie
- Official Deap Vally Meet & Greet Laminate
2023 finds Deap Vally reclaiming its legacy anew – even as the band concludes the journey it began just over a decade ago. Not long after a chance meeting in a knitting class, the duo of Julie Edwards (drums and vocals) and Lindsey Troy (guitar and vocals) unleashed Deap Vally's first release, 2012's ferocious "Gonna Make My Own Money" single, on the tiny U.K. indie, Ark Recordings. From that auspicious launch, Deap Vally went on to spawn three albums of powerful, idiosyncratic, maximally minimalist rock – SISTRIONIX (2013), Nick Zinner-produced FEMEJISM (2016), and MARRIAGE (2021) – that played by their own rules. That was in addition to the L.A.-based group's groundbreaking collaborations spanning the likes of Peaches,
KT Tunstall, Jamie Hince and Soko, even an entire joint album recorded with Flaming Lips (DEAP LIPS, 2020) – all while sharing stages on numerous tours, shows, and festivals with Blondie, Garbage, Red Hot Chili Peppers, and Queens of the Stone Age, among other notables.
During this vibrant, turbulent era, however – as the music industry dropped new artist-unfriendly disruptions on the regular, all while daily life brought on challenges spanning pandemics to pregnancies – the members of Deap Vally found themselves struggling to fit into a now-obsolete recording and touring cycle. "That model isn't compatible with our current lives," Troy notes. ""We found we just can't function as a traditional band anymore," Edwards continues. "It was time for both of us to explore motherhood and other aspects of our lives and ambitions properly, rather than fitting it into our careers."
To commemorate its swan-song moment, Deap Vally will perform a series of final concert appearances, as well as release a dynamic re-recorded version of its debut LP, entitled SISTRIONIX 2.0, on the band's own Deap Vally Records – allowing its next evolution to happen unburdened by expectation. "We're just going to go to play as many places as we can and say farewell to everyone," Edwards says. "Though the band is playing live for the last time, the door is open to us to collaborate. Now we're all about re-establishing a workflow and connection around our friendship, after all we've shared together along the way."
Spoon Benders
Heavy psych-punk-doom-prog group based out of Portland Oregon, with members formerly in Fantastic Plastic, Devils Club, and Toast Ghost. Creating a loud, disturbing, and diverse sound inspired by Thee Oh Sees, The Cramps, Goggs, and The Pleasure Seekers