PrePaid Friends Presents
SWEET WATER with special guests Jonah and Purusa
Fri
August 25, 2023
( Doors:

8:00 pm

)
SHOW:
9:00 pm
PDT
Star Theater
13 NW Sixth Avenue, Portland, OR
Ages 21 and Up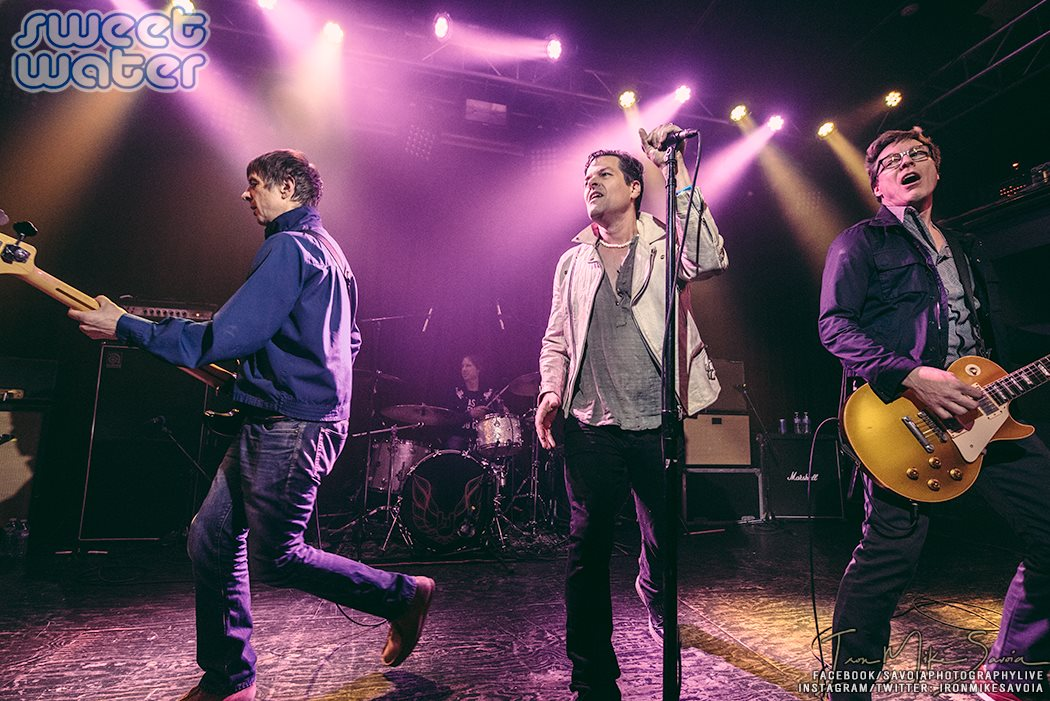 Doors: 8:00pm // Show: 9:00pm // Ages 21+

Sweet Water
Forged in the crucible of Seattle's 90's music explosion, Sweet Water is a group of survivors who have created and sustained a rock and roll vision that has stood the test of time. Sweet Water's music is authentic and anthemic and their songs combine elements of punk, pop, grunge and new wave to deliver on the promises of rock and roll. Sweet Water shows are legendary, sweaty, passionate, substance-fueled affairs that burn memories into brains.
SWEET WATER is Adam Czeisler, Cole Peterson, Rich Credo, & Chris Friel.

Jonah
Jonah originally formed in Bend, OR, and eventually landed in the City of Roses. They hit their stride in Portland, winning over fans and critics alike with their adherence to the majestic side of what pop music could be and experiencing all the ebbs and flows of the burgeoning Northwest music scene along the way: Releasing four records, touring regionally, landing songs in films and television, and playing sold out shows at many prestigious west coast venues, like The Crystal Ballroom, The Doug Fir Lounge, and The Echo in L.A.
Purusa
Purusa is an alternative rock band, originally formed in Portland in 1999 by lead singer Kris Kirkman and guitarist Zach Hinkelman. The band has built their reputation over the years touring throughout the West Coast, releasing top selling local albums and by sharing the stage with national acts such as Joe Bonamassa, Sponge, Glen Phillips, Geoff Tate, Indigenous, Dada, Chris Whitley and more.
Purusa
Purusa is an indie rock band, originally formed in 1999 by lead singer Kris Kirkman and guitarist Zach Hinkelman. The band built their reputation over the next 4 years along the West Coast producing two top selling albums for Northwest Artists, and sharing bills with numerous established national performers such as Joe Bonamassa, Glen Phillips, Dada, Chris Whitley, Bernie Worrell and more.

A decade long breakup ended in 2014 with a reunion that inspired the release of the long shelved third album 'Repair' that included the single 'Breaking Down' which subsequently garnered enough airplay to chart at FMQB for 9 weeks peaking at #49 in March of 2016. In August 2016 the band released the EP 'Soundtrack' which generated some minor college radio airplay at 47 stations across the country and helped land a licensing deal.

In 2019 the band released a new full length full album 'Amnesia' which spawned two hit singles on Spotify with 'Julien' generating over 12K streams and 'Memory' over 19K in just over two months. The band has also shared the stage recently with Sponge, Sweet Water and 7Horse.