Soul'd Out Presents
ALBOROSIE with IRON PROPHECY & TRINITY SOUND
Wed
May 10, 2023
( Doors:

7:00 pm

)
SHOW:
8:00 pm
PDT
Star Theater
13 NW Sixth Avenue, Portland, OR
Ages 21 and Up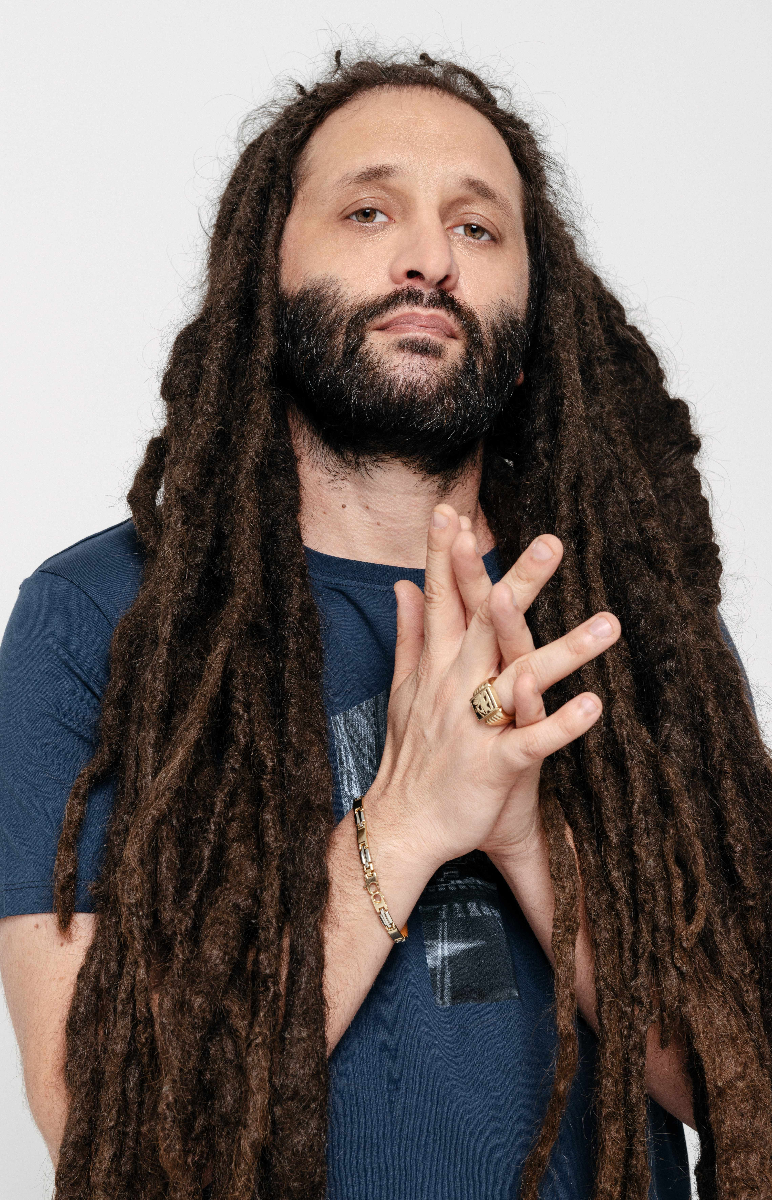 Alborosie with Iron Prophecy & Trinity Sound
$30.00
Soul'd Out Presents: Alborosie, with Iron Prophecy & Trinity Sound
Doors: 7:00pm // Show: 8:00pm // Ages 21+.

When Alborosie announces that he is doing it for the culture, believe him. His mission as a defender of reggae's roots and culture has always been clearly defined and his intention to sound the system with righteousness is no secret. And, as if to prove, yet again, that this is no 'chattingz,' on the album "For The Culture," the Italian‐Jamaican Rastafarian dub specialist and musical explorer immediately assumes a role that's part historian, part preacher and total creative, as he flexes his lyrical ingenuity around the trials of our time, and the more sublime.
Alborosie
"Music knows no boundaries," announced David Rodigan on Alborosie's debut album. "Music is an international force, an international language. From Sicily to Kingston, Jamaica, this is Alborosie. Real, authentic reggae music."

Twelve years later and the Sicilian-born Alborosie headlines festivals around the world and has earned the respect of the entire reggae industry. A talented performer, producer, writer, and multi-instrumentalist who sings as well as deejays, he's lived in Kingston for over a decade and is now a leading light of Jamaica's resurgent music scene thanks to a series of widely acclaimed albums on Greensleeves.

This is only re-inforced each time by ongoing collaborations with the likes of artists such as Chronixx, Protoje, Beres Hammond, U-Roy, Sizzla, Jah Cure, Raging Fyah, J Boog.

Real name Alberto D' Ascola, Alborosie was born in the Sicilian town of Marsala. After relocating to Milan during his teens he played in a variety of bands before forming Reggae National Tickets, who regularly toured Europe during the mid-to-late nineties. When the Tickets were invited to perform at Reggae Sunsplash in Jamaica, Alborosie immediately fell in love with the place and jumped ship. Weeks later he was hired as an engineer at Gee Jam studios in Port Antonio - a tropical hideaway on Jamaica's north coast where No Doubt and other foreign and local stars like to record.

"I left everything behind when I did that," he reflects. "I left my family, my girlfriend and everything I had back in Italy just to come to Jamaica and start something new, and to follow what was there inside of me."

He'd arrived in Jamaica in time for the Millennium, although his breakthrough wouldn't happen until several years later with songs like Kingston Town and Guess Who's Coming To Dinner, issued on his own Forward label. His debut album Soul Pirate soon followed. He then signed to Greensleeves for a series of bestselling albums beginning with Escape From Babylon - the sleeve of which depicted him leading musicians of all races from the ruins of modern civilization. Dressed in red, green and gold, he was shown pointing the way forward like some Rastafarian Pied Piper. The analogy fits, since his traditional, yet progressive approach has proven highly influential among Jamaica's new wave of reggae artists.

"Yes, because we have to respect the legacy," insists Alborosie. "I always think of myself as a forever student. I learn from Jamaican people daily - not just musically but in everyday life, and I always respect the culture. I don't come to Jamaica to argue or fight with people. I come to learn certain things and there's never a time when I think to myself, 'I arrive...'

"Reggae is not just music you listen to in the car or when you're taking a shower, because reggae is also a lifestyle," he explains. "It's about how you lead your life, and it has to say something. It's political yes, but there's a spiritual element in there as well. At the end of the day, reggae is a message so we need to spread it around."

He's remarkably self-effacing for someone who's recorded - and held his own - with some of Jamaica's finest musical talents, but that's something we've now come to expect from him, despite the huge strides he's made since first arriving on the island.

"I never came here to be popular," he says. "I never wanted to top the charts or be a billionaire. I don't care about that. I just wanted to be close to the music that I loved, and that I couldn't find in Italy. That is the main story behind my journey so all I want to do now is contribute to the genre and bring it to the next level - to carry the flag, or even just help someone else carry the flag like the Wailers, because they were inspired by those sessions, just like I was. Sometimes it takes a little man from foreign to come and reshuffle the thing so that people can understand something for themselves, y 'know?
Trinity Sound
Join us for REGGAE ON THE PATIO every Friday!
Cansaman (Trinity Sound) has been playing reggae music in Portland for the past 20+ years. Cansa has done everything from holding weekly events to opening up for some of the biggest touring acts from Jamaica. You can catch Cansa on
www.NiceUpRadio.com
every Thursday (5-7pm PST) and Saturday (2-4pm PST). Follow Cansa on Twitch as well for live broadcasts (Twitch.TV/CansaTrinity) every Wednesday and Saturday. Cansa has been a resident DJ and host at the Start Theater for Reggae On The Patio for the past two years. It has been a must go to event for happy hour after a long week at work where people can dance and socialize. Bring your friends and come dance to some sweet reggae music every Friday from 5-9pm for the summer. No cover charge, you must be 21+. We look forward to seeing you.
5-9pm
No cover!
21+