Soul'd Out presents
Through the Roots
with
Fri
June 10, 2022
( Doors:

8:00 pm

)
SHOW:
9:00 pm
PDT
Star Theater
13 NW Sixth Avenue, Portland, OR
Ages 21 and Up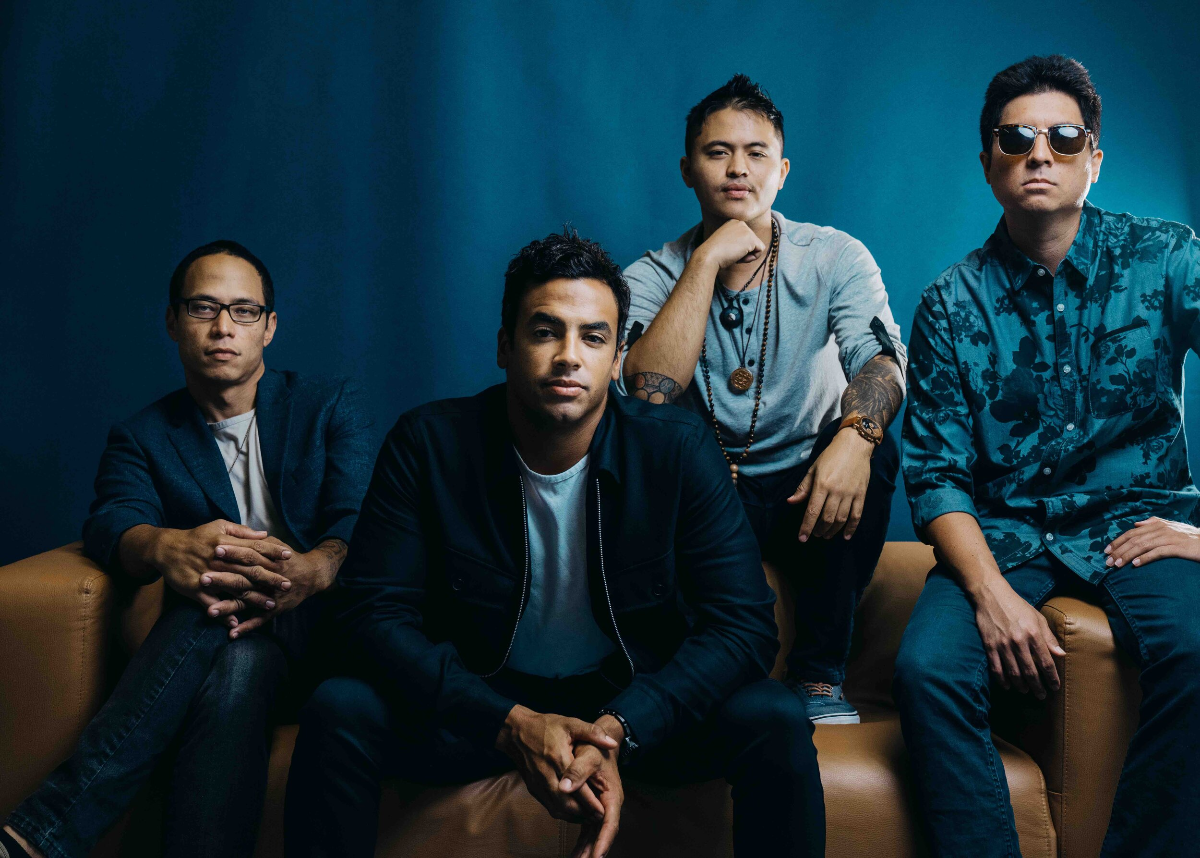 Through the Roots, Likkle Jordee, Nine to Fyah,Iron Prophecy
$20.00
Doors: 8:00pm // Show: 9:00pm.
Through the Roots with Likkle Jordee, Nine to Fyah, Iron Prophecy

Few things ever grow tall without roots. For the members of Through The Roots, it took a decade of inspired songwriting and heavy touring to develop the band's unique
sound: a modern blend of roots reggae, hip-hop, rock, and electronic pop. It's a sound
that nods to the band's diverse influences while also reaching far beyond them, and it
began humbly enough, with the guys hosting their own backyard shows in college
towns across Southern California. Word spread. Crowds grew. Through The Roots
bought a renovated school bus and hit the road hard, graduating from college frat
parties to larger clubs, building their audience, show by energetic show. Throughout it
all, the band kept writing and exploring new sounds, working their way towards a truly
unique sound that blended tradition with technology.

In 2020, Through The Roots joined Ineffable Records, aiming to put forward their best
work yet with their new genre bending album "Departure."

"Departure," produced by Jamaica's own J.L.L (Jean Andre Lawrence) and Through
The Roots, is the most sonically ambitious album to date. Along with the upgraded
soundscapes, "Departure" boasts a feature-heavy track list with appearances by Dirty
Heads, Pepper, and Katastro (U.S.), Jesse Royal, Lutan Fyah, Runkus, and Iotosh
(Jamaica), Yung L (Nigeria), and Eli Mac and Likkle Jordee (Hawaii).

With special guests Likkle Jordee & Iron Prophecy http://www.ironprophecy.com/
Through the Roots
THROUGH THE ROOTS, a high-energy San Diego, California-based group known for its easy-listening music with Cali-Reggae vibes and positive messages, sailed into 2014 with a fan-inspired new full-length album, a three-show stop with Rebelution, and the 2014 Winter West Coast Tour along with Tribal Seeds to start the New Year off with a bang.
The fast start to 2014 is only the beginning of what THROUGH THE ROOTS has in store for its thousands of loyal fans from across the United States and in Canada. The fast-rising band out of San Diego also has at least one nationwide tour and possibly two in the works as well as concentrating on bringing more new music to the popular genre. Through The Roots is currently working on next level music, and plans to leak it as early as Spring 2014. THROUGH THE ROOTS highlighted a productive 2013 with its nine-song album, "Take You There," that debuted at No. 3 on the iTunes reggae top 20 chart in late July and received excellent reviews. TTR carried over that musical momentum into successful nationwide tours with lead groups Rebelution and Iration. TTR also played in the prestigious Cali Roots Festival and traveled to Guam for its first-ever trip overseas to spread its positive vibes. During 2013, TTR played in over 100 shows from coast-to-coast -- including four shows in scenic Hawaii, and it plans to keep up the hectic schedule in 2014, attracting more fans and sharing the stage with many of the top bands in its reggae-rock genre. THROUGH THE ROOTS closed 2013 with "Take You There" being nominated for the Reggaeville 2013 Album of the Year, with fans voting into January when the winner was to be announced at Reggaeville.com. It was a prestigious honor for TTR to be on the nominees' list that included some of the biggest names in reggae. "Take You There" which was released on July 30th, debuted at #3 on The iTunes reggae charts right behind Bob Marley, and Snoop Dogg. "Take You There" also Hot shot debuted at #5 on The Billboard Reggae Charts. THROUGH THE ROOTS' uplifting music includes a tantalizing blend of reggae, rock, and pop mixed with a vast array of ear pleasing guitar, drums and keyboard/synth play to mesh with the band's catchy vocals, creating its unique sounds. TTR excels in live performances, allowing its young and older fans to truly experience the total musical package as the pumping crowd is wrapped into a high-energy, free-flowing show that leaves fans with a positive reaction. In 2011, THROUGH THE ROOTS' first CD, "Here To Stay," quickly rose on the iTunes reggae Top 200 chart to No. 2 in the first week and remained amongst the best selling CDs as more and more TTR fans were turned on by the clever vibes and soothing mixture of the group's music. The popular CD also garnered air time on the West Coast and in Hawaii, adding to a six-song EP that THROUGH THE ROOTS put out in 2008, with both remaining in iTunes' top 50 selling reggae CDs for the year. THROUGH THE ROOTS topped 2011 by being named The Pier's 2011 Newcomer of the Year. The online website covering the reggae/rock genre based its selection on fan voting across country. THROUGH THE ROOTS came together as a band in 2008 and blended its unique sounds of reggae and rock music. TTR quickly captured music fans' attention all over the West Coast as the band rose in popularity and became a must-see show while sharing the stage the past six years with highly respected groups like Rebelution, Iration, The Green, Pepper, Passafire, Tribal Seeds, Natural Vibrations, Fortunate Youth, and Alborosie, in various venues across the United States. THROUGH THE ROOTS is led by lead vocalist Evan Hawkins, one of the rising young stars in Cali-Reggae music, and a talented supporting cast in Taylor Boatwright (Drums, Vocals), Brady O'Rear (Keys), Scott Curtis (Lead Guitar, Vocals) and Corey Groove (Bass).