Star Theater Presents
Get Dead
with Ceschi, The MFA
Sat
January 8, 2022
( Doors:

8:00 pm

)
SHOW:
9:00 pm
PST
Star Theater
13 NW Sixth Avenue, Portland, OR
Ages 21 and Up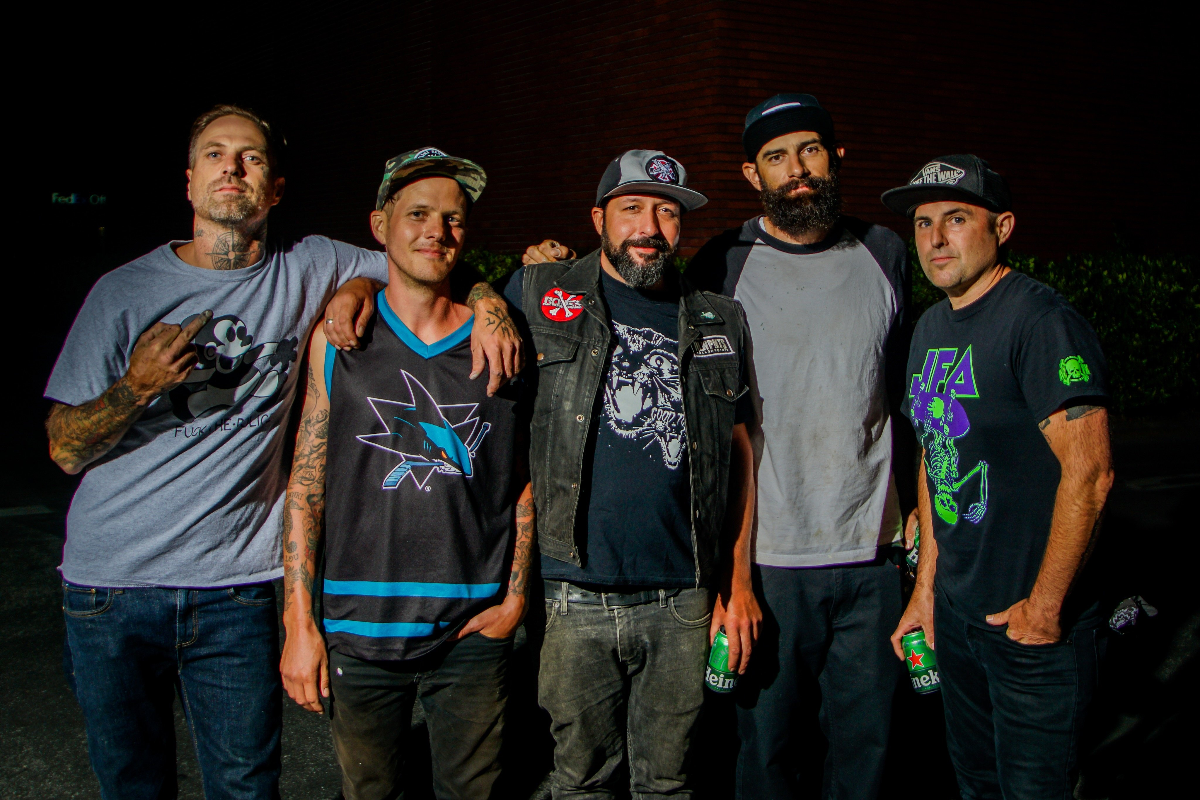 Ask the members of Get Dead how long it's taken to release their new album, and they'll probably say, "Forever." Even though the San Francisco band started recording it more than two years ago, Dancing with the Curse (Fat Wreck Chords, Oct 9th) feels perfectly timed for now.
Look no further than the song "Pepperspray," written long before the protests of summer 2020. The band had begun collaborating with activist-artist collective Indecline on a video before the George Floyd protests erupted. If there was any time to share the message of "Pepperspray," this was it.
"We wanted to just be able to cut through the noise and have some kind of impact," says vocalist Sam King, "and to try to let people know that what they're doing is okay, and people are behind them."
Get Dead rolls only five deep—King, guitarists Mike McGuire and Jeremy Korkki, bassist Tim Mehew, and drummer Scott Powell—but Dancing with the Curse sounds like an army. Produced by D-Composers (Fat Mike, Johnny Carey, Baz Bastien, Yotam Ben Horin) and Chris Dugan (Green Day), its 12 songs build on 2016's Honesty Lives Elsewhere without rehashing it.
Important Safety Notice
In the best interest of fans and staff, the Event Organizer will continue to monitor local COVID-19 trends and meet or exceed protocols mandated by local governments. By purchasing tickets to this event, unless prohibited by law, you agree to abide by the health and safety measures in effect at the time of the event, which may include, but not be limited to, wearing masks, providing proof of vaccination status and/or providing proof of negative COVID-19 test. Check back often for updates to your event as guidelines are subject to change.
Currently, we require that attendees provide either proof of vaccination or proof a negative covid test taken within 48 hours of the event. Digital images of vaccination record or home test results are acceptable.
Refund requests must be made prior to the day of the show.