Soul'd Out Presents
Sampa The Great
with
Wed
April 13, 2022
( Doors:

7:00 pm

)
SHOW:
8:00 pm
PDT
Star Theater
13 NW Sixth Avenue, Portland, OR
Ages 21 and Up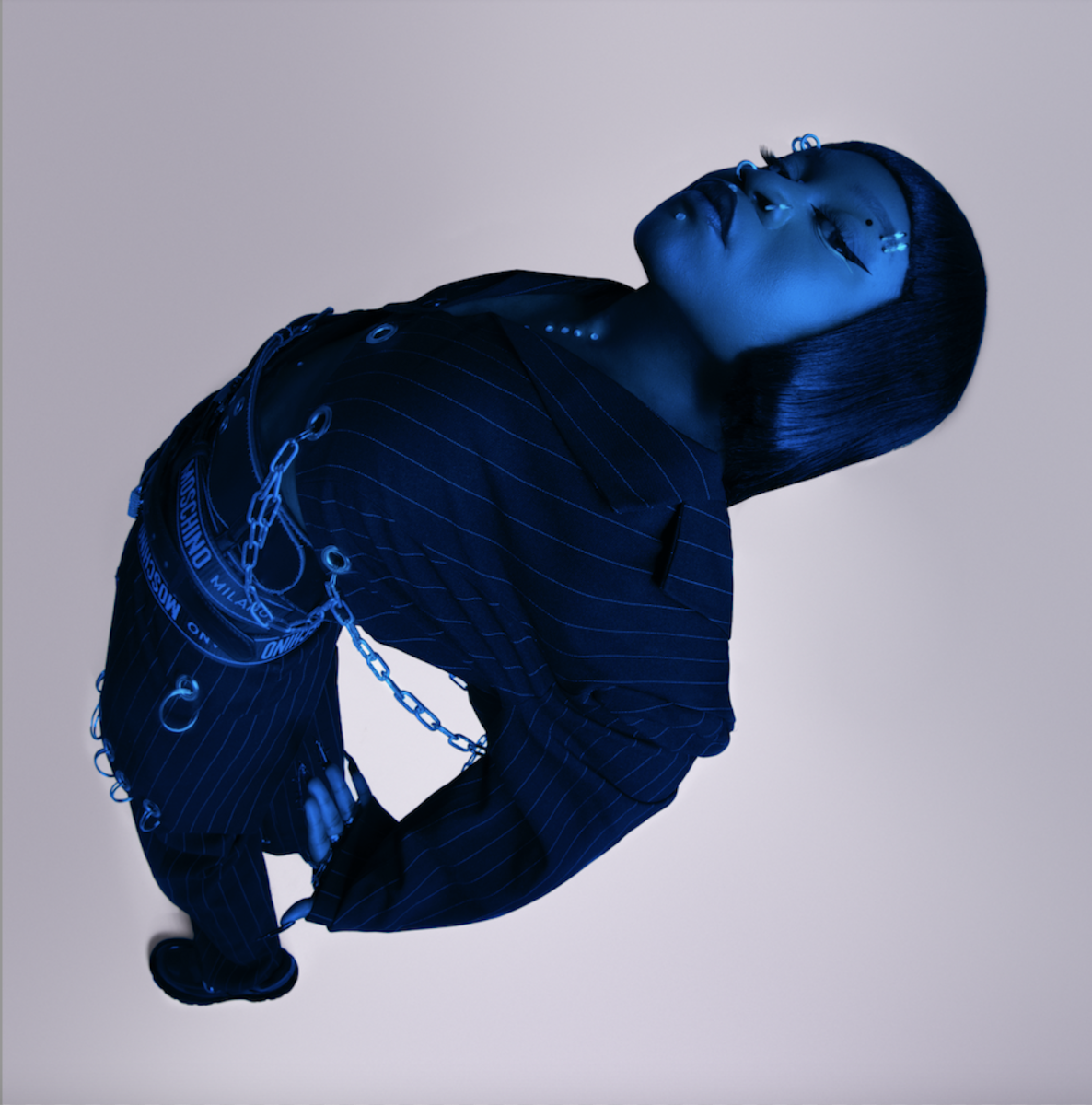 Sampa the Great + Yawa - SOLD OUT!
$25.00
Tickets from both previous postponed shows at Star and Holocene will be honored!

+ YAWA

In just a few short years, Sampa The Great has established herself as one of hip hop's brightest young stars. Exemplified by the 2019 release of her award-winning debut album The Return (Ninja Tune), she continues an unstoppable rise that has seen her break-through numerous personal and professional milestones to become one of the most sought-after voices in contemporary rap.

In the past few months alone, the Zambian artist has won 3 ARIA Awards, was named BET's Amplified Artist Of The Month, was highlighted by Michelle Obama on her personal playlist, released the poignant video for 'Time's Up (feat. Krown)' a track which criticizes the Australian music industry and it's often careless attitude to protecting the wellbeing of Black Artists, and featured alongside Denzel Curry on a new single by The Avalanches. With her recent performances at the virtual Roots Picnic 2020, NPR's Tiny Desk series, AFROPUNK and the ARIA awards, as well as an invite to play at the forthcoming Coachella, Sampa continues to cement her status as in-demand live-performer.

Her most recent standalone release, a remix of 'Time's Up' featuring NYC rapper Junglepussy, arrived alongside the announcement of a public remix competition. Echoing a line from the track for "all the Black Queens to the front", the competition aimed to encourage participation from Black women, and highlights Sampa's continuing commitment to using her music and position to speak and act on causes close to her heart.

Born in Zambia, raised in Botswana and spending time in Australia, notions of "home" have always played a pivotal role in Sampa's work. Nowhere was this more apparent than on her debut album The Return, described by NPR as "a portal into the psyche of an African artist who has traveled the world in search of herself", it is a record built on years of personal and musical soul-searching. The Return blends hip-hop, neo-soul, gospel, afrobeat and jazz.

The album was additionally included in numerous best-of-2019 lists, including being named as Bandcamp's #1 "Album Of The Year", with standout single 'Final Form' winning "Track Of The Year" at the Gilles Peterson Worldwide Awards, and Best Hip Hop Release at the 2019 ARIA Awards, making Sampa the first woman of color to take home the award.

The making of the album was also documented for "The Return - A Short Film", shot in Zambia it provided a moment-by-moment visual reflection on the powerful musical and personal evolution behind Sampa's release.

Sampa's The Return live show has already led to multiple sold-out tours across the world and seen her invited to play iconic festivals such as Glastonbury, Coachella, and the Roots Picnic, as well as headline shows alongside Burna Boy, Raekwon and Mos Def with The Times describing the show as "radiating the kind of energy that could power a small city". She has previously supported the likes of Kendrick Lamar, Ms. Lauryn Hill, Thundercat, Joey Bada$$, Hiatus Kaiyote, Noname, Ibeyi and Little Simz amongst others.

With more music on the (near) horizon, Sampa The Great shows no signs of slowing down in 2021.
Sampa The Great
Sampa The Great creates a sense of home on her debut album - "The Return". A characterful record, its reference points range from classic hip-hop to ancient Southern African traditions. Built on four years of personal and musical soul-searching, it's an assured statement, the product of meaningful musical connections and of Sampa having to redefine her self-identity away from the comforts of family and old friends.

The album follows the recently released single 'Final Form', which was hailed as Zane Lowe's 'World Record' and received incredible support from the likes of The Guardian, OkayAfrica, The Independent, Clash, gal-dem and many more. It was also the #1 Most Played track on Triple J the week of release, and received love from Ebro Darden (Beats 1 / Hot 97), Annie Mac, Mistajam & DJ Target (Radio 1), Gilles Peterson & Lauren Laverne (6 Music), Jason Kramer & Anthony Valadez (KCRW), John Richards, Larry Rose & Atticus (KEXP), and more and more.

On "The Return" Sampa has enlisted a string of esteemed collaborators and peers to create the album. Mixed by Jonwayne (of Stones Throw notoriety), MsM (Skepta/Boy Better Know) and Andrei Eremin (GRAMMY-nominated engineer for Hiatus Kaiyote and Chet Faker), productions are by Silentjay, Slowthai producer Kwes Darko, Clever Austin (Perrin Moss of Hiatus Kiayote), Blue Lab Beats and Syreniscreamy. The album also features collaborations with Ecca Vandal and London jazz collective Steam Down. Many of them are the fruits of the network Sampa has built since first making waves in 2015 - following time spent studying in San Francisco and LA - as a new arrival in Sydney's hip-hop and jazz freestyle nights. Since then, she's performed with Denzel Curry on his breakout track 'Black Balloons' for Triple J's 'Like A Version', and toured globally, supporting the likes of Kendrick Lamar, Ms. Lauryn Hill, Thundercat, Joey Bada$$, Hiatus Kaiyote, Noname, Ibeyi and Little Simz.

Following recent live performances at Glastonbury, Love Supreme Jazz Festival, Dark MOFO (Tasmania - alongside FKA Twigs, Kelsey Lu, Nicholas Jaar), Down The Rabbit Hole (Netherlands) and a headline show at Hip-Hop Collection (Paris) - Sampa plays alongside Sons Of Kemet at Somerset House on 13th July, before joining Burna Boy - recent recipient of the BET Best International Act award - in New York's Prospect Park on 19th July plus headline solo shows at Elsewhere in Brooklyn on 18th July and Gold Diggers in LA on 22nd July. She returns to the EU in November for a headline tour that includes XOYO in London, as well as stops in Manchester, Bristol, Paris, Amsterdam, Berlin and more.

From the beginning, Sampa has made connections with like minded, forward-thinking peers. Her acclaimed 2017 mixtape "Birds and the BEE9" - produced with Silentjay, Kwes Darko and Sensible J (Remi) - was lauded by The Observer, who wrote that "categories dissolve around her"; it drew praise from NPR, Okayplayer, Huck, Mixmag, Rolling Stone AUS, Complex, and Noisey, amongst others; and it was supported on the radio by the likes of Gilles Peterson, Zane Lowe, Julie Adenuga and Annie Mac. It followed her 2015 "The Great Mixtape" release, as well as notable singles "Blue Boss" and "HERoes Act 2" with UK singer Estelle, and was followed by 2018's "Energy".

Building on her formative works, "The Return" sees Sampa tackle bigger questions, exploring what it means to feel at home, to feel excluded, and to see someone as an outsider. It stems from the rift Sampa has experienced in the rise of her career, where she's celebrated as part of a new generation of Australian musicians - with "BEE9" winning the prestigious Australian Music Prize in 2017 (she shares nominations with the likes of Tame Impala, Jordan Rakei, King Gizzard & the Lizard Wizard, and previous winner Courney Barnett) - while at the same time still being seen as an other. The album artwork features Sampa alongside a Nyau dancer - traditional dancers and figures that are found in villages across parts of Africa. For Sampa, the dancer represents the fear of the unknown which is often projected by the West when it comes to African traditions. She also wanted to rediscover her ancestors' spirituality: her mother's side of the family are of the Bantu ethnicity from which the Nyau tradition originates.

The themes behind the album are addressed head on in title track 'The Return'. At the close of the track, Whosane's lyrics refer to "returning to the self of my self". This, for Sampa, is what she's been trying to do for the past six years: to find new ways of feeling at home and rediscover an emboldened idea of herself. "Home is described in a lot of ways and means a lot of different things to different people," she says. "I had to redefine in my mind and in my spirit what home means." The album is both a re-telling of that journey, and the realisation of her aim; the album walks us through that return to home, while the accomplished sound and lyricism underscores the steps she's made as a person and artist.

Her African heritage is an important aspect of her exploration of home. On 'OMG', for instance, she talks about celebrating the cultures and traditions of Africa:

"Daddy adolescent said he'd get out from the streets
Give him kid a feed
Let em grow they feet
Fly em out of Africa
Give them kids a beat

Show them how the other half
How the world lives"

Explaining the meaning behind the lyrics, she says, "I personally feel that people on the continent have a duty to our family in the diaspora, to re-teach our culture, language, spirituality, ways and return our peeps to ourselves." And on album opener, 'Mwana', she employs the language of the Bemba tribe which her mother is a descendent of. "Mwana" means "child" in Bemba, and the song samples her mother and features her sister singing, making connections between her immediate family and their wider history.

However, "The Return" is a reference to a physical journey, as well as a spiritual one; Sampa returned to Zambia and Botswana, where she was born and raised, respectively. There, she recorded the videos for both 'Final Form' - the triumphant single which sees her embrace the struggle of growing as an artist, and 'OMG'. She is also set to release a short film titled 'Homecoming' about her experiences returning home to play her first shows on African soil. Across every aspect of "The Return", from the music and the lyrics, to the visuals and the artwork, Sampa The Great returns to the foundations propping up her sense of self and in doing so makes a bold statement about who she is as an artist.

"The Return" is out on 13th September on Ninja Tune.