Beloved Presents
SPOONBILL + OLOX with Special Guests
Fri
March 6, 2020
9:00 pm
PST
(Doors:

8:00 pm

)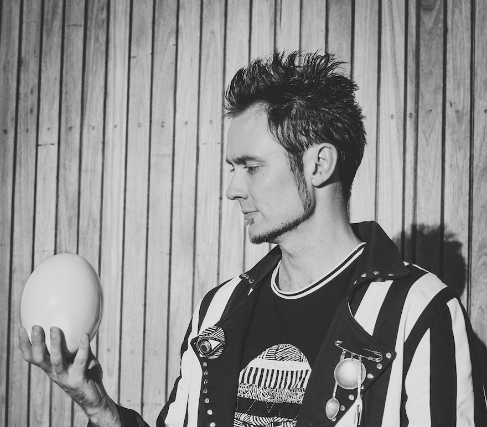 $25.00
SPOONBILL + OLOX IN PDX: Wonkadelic glitch-funk from Down Under meets Siberian neo-shamanic soundscapes for an evening of music that inspires, moves, and heals.
Intentionally bringing an Arctic blast from above to the fires Down Under, the lands of the respective artists communicate to us through their musical articulations.
SPOONBILL
Australian musician and famed sound designer Jim Moynihan "Spoonbill" is returning to the States after a ten-year hiatus with his signature Wonkadelic downtempo glitch-funk further refined and more deeply grooved into a rhythmic pocket on his newest release "Canopy."
A gifted percussionist with a degree in industrial design, Spoonbill ventured out of the Outback with a sampler and a DIY aesthetic employing handclaps, sirens, doorbells, champagne froth, and crushed eggshells mixed with slide guitar, oboe, harp, trumpet, and whistles for glitch-hop that appeals to dancers and listeners alike.
"I wanted to write a more downtempo-based follow up to my 'Tinkerbox' album, so ['Canopy'] has some of the same flavours. It's a fusion of live recordings but electronica as well. Those 'humanous' touches, for me, add a different type of soul or feel to the music which I enjoy."

Spoonbill is a restless sonic author constantly defying genres and experimenting with the potential of the vast sonic canvas. He has carved a unique niche within contemporary electronic music, building a worldwide reputation for his idiosyncratic sound design and richly textured high production values.
OLOX
Wildly appreciated at their Beloved debut this summer, Olox performs in Portland for the very first time.
Olox is the creative union between Andreas Jones and Zarina Kopyrina which is a fusion of heart rhythms and electronic sounds mixed with ethnic songs from the native Sakha people from Siberia characterized by animal, bird and deep nature vocals.
The duo offers an "experience of the past, living in the present, and desirable future of people of all existing races, nationalities, religious and other faiths…a harmonious texture of rhythms, voice and traditional instruments with innovative electronic technologies."
Captivating visually and utterly arresting musically, Olox crafts an experience deeply resonant with true circumpolar shamanic culture influence. This duo approaches their performance as community ritual: traversing between lower, middle, and higher realms to confront duality and transform the listener.
Join us for an unforgettable evening of cross-cultural collaboration, sound healing, and danceable grooves like you've never experienced before.