Soul'd Out Proudly Presents
ALBOROSIE & THE SHENGEN CLAN BAND and Arise Roots
Thu
January 30, 2020
9:00 pm
PST
(Doors:

8:00 pm

)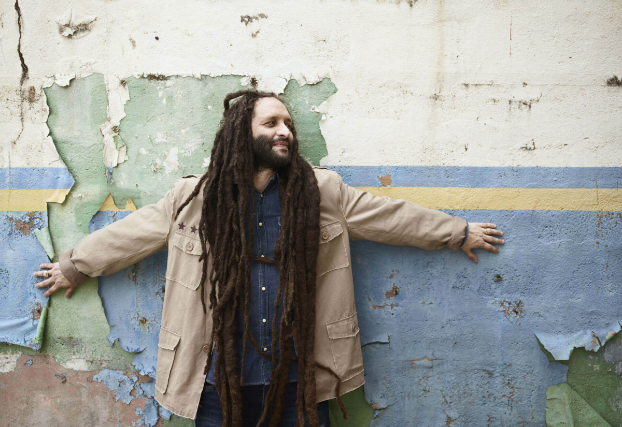 $30.00
"Music knows no boundaries," announced David Rodigan on Alborosie's debut album. "Music is an international force, an international language. From Sicily to Kingston, Jamaica, this is Alborosie. Real, authentic reggae music."

Twelve years later and the Sicilian-born Alborosie headlines festivals around the world and has earned the respect of the entire reggae industry. A talented performer, producer, writer, and multi-instrumentalist who sings as well as deejays, he's lived in Kingston for over a decade and is now a leading light of Jamaica's resurgent music scene thanks to a series of widely acclaimed albums on Greensleeves.

Real name Alberto D' Ascola, Alborosie was born in the Sicilian town of Marsala. After relocating to Milan during his teens he played in a variety of bands before forming Reggae National Tickets, who regularly toured Europe during the mid-to-late nineties. When the Tickets were invited to perform at Reggae Sunsplash in Jamaica, Alborosie immediately fell in love with the place and jumped ship. Weeks later he was hired as an engineer at Gee Jam studios in Port Antonio - a tropical hideaway on Jamaica's north coast where No Doubt and other foreign and local stars like to record.

He'd arrived in Jamaica in time for the Millennium, although his breakthrough wouldn't happen until several years later with songs like Kingston Town and Guess Who's Coming To Dinner, issued on his own Forward label. His debut album Soul Pirate soon followed. He then signed to Greensleeves for a series of bestselling albums beginning with Escape From Babylon - the sleeve of which depicted him leading musicians of all races from the ruins of modern civilization. Dressed in red, green and gold, he was shown pointing the way forward like some Rastafarian Pied Piper. The analogy fits, since his traditional, yet progressive approach has proven highly influential among Jamaica's new wave of reggae artists.

"I never came here to be popular," he says. "I never wanted to top the charts or be a billionaire. I don't care about that. I just wanted to be close to the music that I loved, and that I couldn't find in Italy. That is the main story behind my journey so all I want to do now is contribute to the genre and bring it to the next level - to carry the flag, or even just help someone else carry the flag like the Wailers, because they were inspired by those sessions, just like I was. Sometimes it takes a little man from foreign to come and reshuffle the thing so that people can understand something for themselves, y 'know?

ARISE ROOTS From the heart of Los Angeles rises a powerful movement known as Arise Roots Steadily becoming a household name around the globe, the group of six veteran musicians united their talents in order to bring a unique and refreshing interpretation of Roots-Reggae with the common goal of preserving its true message.

Finding inspiration in everything from the streets of LA to situations surrounding everyday life and social injustices throughout the world, Arise Roots instinctively brings all that attitude and energy directly to the stage. Their fresh and powerful, yet smooth delivery has earned Arise Roots praise from some of the biggest names in both International and American Reggae.